Bench Scales with Remote Display
Bench scales with remote display are easily configured using METTLER TOLEDO indicators. Choose from IND231, IND236 or IND570 in safe areas and IND256x or IND560x for hazardous areas. The remote indicator for your digital bench scales with remote display can control the host indicator via clear, tare, zero, and print key presses, while the applications on the host indicator continue to function as normal.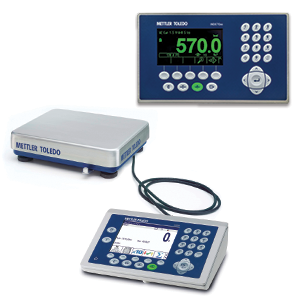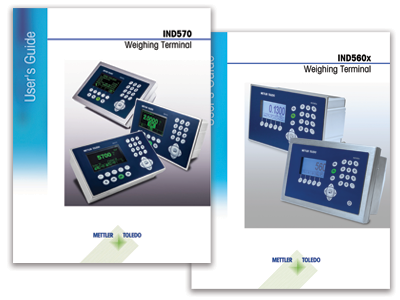 Configuration Utilizing Serial or Ethernet Communication
Remote display configuration using serial or Ethernet communication involves three distinct setup processes:
Physical connection between indicators
Configuration of the Remote indicator
Configuration of the Primary indicator
Depending on the communication interface utilized, the setup steps will vary slightly. Refer to the user guide for the remote indicator to ensure proper configuration.

Traditional Production Environments
When properly configured, the IND231, IND236 or IND570 can function as a remote indicator for another indicator of the same model or for another METTLER TOLEDO product capable of transmitting METTLER TOLEDO Continuous Output. Remote communication is supported over both Ethernet and serial interfaces. This allows you to have a digital bench scale with remote display in standard production environments.
Hazardous Area-Approved Displays
The IND256x scale indicator can be configured as a remote display with an optional passive-current loop interface for Zone 1/21 or Division 1 hazardous areas. The IND560x is also available for bench scales with remote displays, but only an active current loop interface is approved for use in the IND560x. Both allow for up to 300 meters of communication distance and support clear, tare, print and zero operation.
IMPORTANT: Proper barriers or approved METTLER TOLEDO communication modules are required for safe installation and transmission of signals. Please refer to the Installation Manual for the relevant indicator.

FAQ
Which industries use bench scales with remote display?
Bench scales with remote display are versatile for many industries in safe or hazardous areas. Recommended for use in industrial settings such as manufacturing, production, agriculture, food and more.
What are the benefits of a MT bench scales with remote display?
METTLER TOLEDO's bench scales are easily configured to our indicators depending on your specific needs. An optimal combination between terminal and weighing platform leads to less production failure and speeds up your productivity.
Why should I choose a bench scale with remote display?
Bench scales with remote display provide convenience and increase efficiency in production. The remote terminal can control the host terminal using clear, tare, zero, and print key presses.  Applications on the host terminal continue to work as normal when a remote terminal is connected.
What are the types of bench scales with remote display?
METTLER TOLEDO offers many different combinations of bench scales and indicators for your remote display needs for regular, hygienic and/or hazardous applications. Click on the Get a Quote button to talk to a sales representative to find the right scale with remote display to fit your needs.