ICS6 / ICS4 Compact Bench Scales
The accurate, modular and easy-to-use ICS4 and ICS6 scales thoughtfully combine convenience and reliability. The graphical LCD display with the basic colorWeight™ indicator shows operators at a glance whether results are in or out of specifications for high throughput with fewer errors. Choose from 0.6 kg to 35 kg capacities for compact scales or up to 600 kg as free combinations of ICS indicators and scale platforms.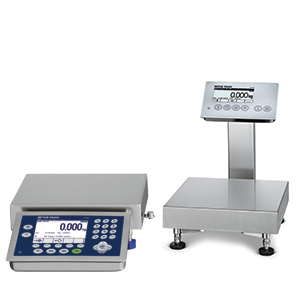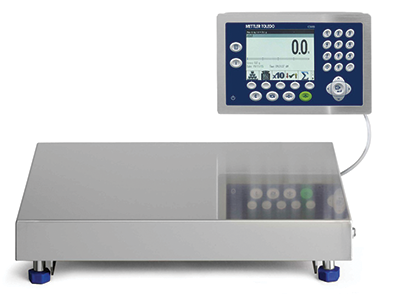 Increase Throughput with Reliable Results
The ICS4 and ICS6 scales are ideal for advanced weighing applications, such as parts counting, checkweighing, totalizing, formulation or filling. Intuitive menus, user-definable function keys, a large innovative display and customizable prompting make operations fast and precise.
See the ICS4 / ICS6 Scales in Action
This short video gives quick insights into how Industrial Compact Scales can help you improve your weighing processes. Learn more about the benefits of ICS scales, including fast and accurate weighing, efficient cleaning, easy printing and convenient mobile use.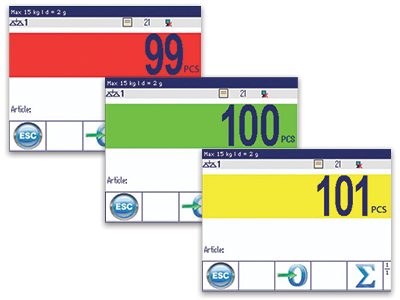 Speed Up Production with colorWeight®
Save time and money with the smart colored display that makes weighing applications such as completeness checks, portioning, classifying and counting simple, fast and less prone to errors. The colorWeight® display indicates at a glance if weight or count is below, within or above target.
Achieve Failure-Free Operation in Harsh Environments
The optional metal keypad for ICS429 and ICS689 features a flat face that prevents accumuluation of water or other residue. The fully stainless steel construction protects the unit's inductive keys against mechanical damage to facilitate failure-free operation and simplified cleaning in tough or hygienic environments.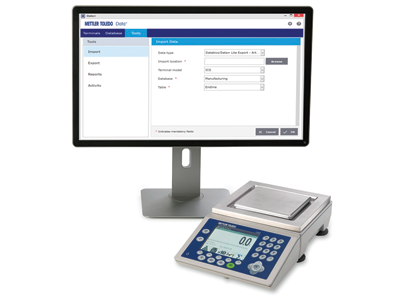 Data+: Streamline Data Collection and Traceability
Data+ is a comprehensive data management system for use with ICS4, ICS6, and IND scales. Benefit from the ability to maintain materials, articles, formulas, and packing kit production for use at the weighing/counting stations – all from a PC. Weighing transaction records can be retrieved and stored to meet legal traceability regulations or customer audit requirements. Finally, backup each workstation's configuration for fast recovery and high uptime.
Pick&Pack: Never Miss a Piece Again
With Pick&Pack, you can compile kits and packages with multiple items, parts, components with different sizes, shapes and weight – and still achieve 100% kit completeness. Pick&Pack's easy-to-understand operator guidance reduces human errors to zero, eliminating rework and customer complaints.
SpeedWeigh™: Increase Weighing Efficiency and Boost Yield
Speed up every weighment while simultaneously ensuring accuracy and compliance, with SpeedWeigh™ – which utilizes Anticipation Mode to automatically adjust readability based on preset requirements. Pair with Pick&Pack to boost productivity and ensure kit completeness. Gain time back from every weighment, and watch operational benefits add up fast! Watch the video to see SpeedWeigh™ in action.
FAQ
What are the advantages of an MT compact bench scale?
Mix and match a variety of terminals and platforms to best fulfill your specific requirements. We offer a broad range of solutions for checkweighing, counting or quality assurance applications. ICS4 and ICS6 can be equipped with WLAN technology and an optional built-in rechargeable battery for a portable solution. Our bench scales resist wet and harsh environments for a complete washdown.
How often should compact bench scales be calibrated?
In order to maintain consistent product quality and comply with standards and regulations, the performance of scales needs to be verified at regular intervals. Periodic calibration by a service engineer combined with regular, scheduled testing by the user according to defined SOPs are the best way of maintaining accuracy, ensuring scales always perform within defined process tolerances.
Why buy Mettler Toledo compact bench scales?
Mettler Toledo offers versatile solutions tailored to your specific needs. Whether that is for checkweighing, counting or quality assurance. Our products are ergonomic with features such as our colorWeight® smart display that indicates if weight or count is below, within or above target.
What power supply is needed to operate a compact bench scale?
The ICS6 and ICS4 compact bench scales offer optional built-in rechargeable batteries. The state-of-the-art battery technology ensures many hours of continuous operation.