Sensors That LearnTM
For Better Process Control Decisions
The world's first learning sensor is the center piece of Intelligent Sensor Management (ISM®), METTLER TOLEDO's digital technology for in-line process analytics.
Learn and Adapt
Intelligent algorithms enable ISM sensors to rapidly learn how a specific process will affect their performance over time. Thanks to this you benefit from
More accurate measurement results
Sensor diagnostics you can rely on
Simplified Workflows
Support and maintenance tools for ISM sensors simplify the management of your measurement points, from commissioning to sensor disposal.
Calibration in any convenient location
Sensor maintenance only when it's needed
Application database and eDocumentation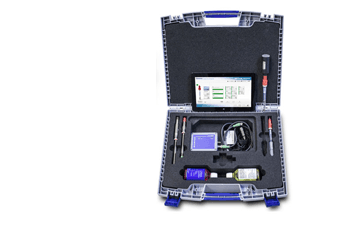 Free on-site demo or trial
See in a demonstration how Intelligent Sensor Management can significantly simplify your maintenance and process control decisions.