Locations that contain flammable substances and potentially explosive atmospheres represent a significant source of danger in modern manufacturing facilities. Equipment that is installed in these areas must adhere to stringent and specific compliance requirements.
For environments subject to risk from potentially flammable dusts, METTLER TOLEDO's metal detection offering has been expanded to include the addition of cETLus certified systems, fulfilling the requirements of Class II Division 2 Systems. These systems are certified by Intertek in accordance with:
UL / CSA 61010-1
UL 60079-0:2013 & UL 60079-31:2015
CSA 60079-0: 2015 & CSA 60079-31:2015

GF and T-Series (ZPMFZ) Gravity Fall Systems for NEC/CEC Haz Loc Rated Areas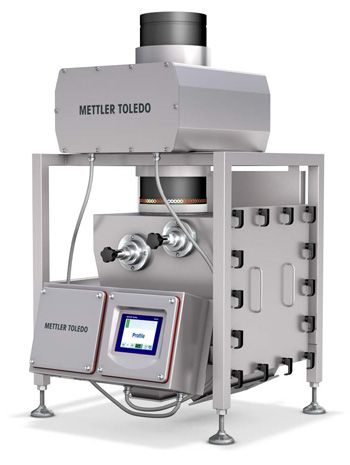 GF Profile Gravity Fall System
Profile GF Gravity Fall Metal Detection System



Available System Options*
Reject confirmation sensor (if applicable)

Reject position sensor (if applicable)

Beacon (single color)
Beacon (single color) & sound alarm combo
Automatic Test System
* Further system options available upon request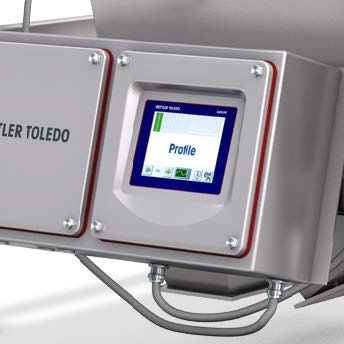 Profile Metal Detector for flammable environments - explosion proof protection
Core Systems Upgrades
Systems include fully compliant components and sub-systems, and use a 'dust tight' HazLoc compliance strategy.


Metal Detector Heads & Enclosures

UHMW PE anti-static tube
Cable glands & blanking plugs
Single enclosures accommodating system components & accessories
HMI / Touchscreen

Electrical System
Push button reset (if applicable)

System interlocks (if applicable)

Isolation barriers
Reject System (if applicable)
Category 3 safety circuit
Solenoid valves
Also included: updated product documentation, labels & certificates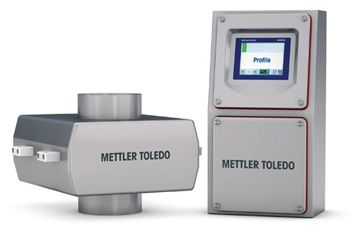 Profile T Series ZMFZ (Zero Metal Free Zone) Metal Detection System
            Profile T-Series ZPMFZ Metal Detection System


Increased Productivity
The Profile platform with full-color touchscreen interface enables simple set-up and operation. Reduced Test Mode feature enables a reduction in the frequency of performance monitoring tests. Easy-to-clean clean designs and integrated test facilities minimize downtime.
Patented Zero Free Metal Zone (ZMFZ) technology allows for the detector to be installed in very tight space, such as between the weigher and bagger, without reduced sensitivity.
 
Download our datasheets for more information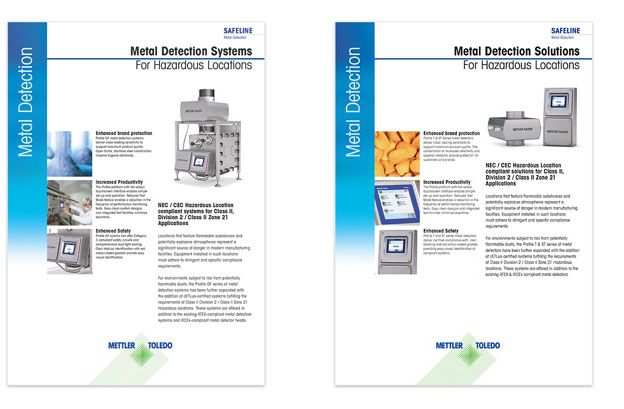 Metal Detection Solutions For Hazardous Locations (HazLoc)
Metal detector conveyor systems compliant with NEC / CEC requirement for hazardous locations also available upon request.
In addition to Class II, Division 2, we also offer upon request Gravity Flow, T-Series and Conveyor Systems compliant with NEC / CEC requirements for:
Class I, Division 1
Class I and II, Division 1
Class II, Division 1
 
Shown Below: Conveyor and Gravity Fall metal detector systems designed for hazardous locations designated as Class II, Division 1, Groups E, F, and G, as defined by the National Electrical Code ("NEC"), using pressurization as protection method for energized enclosures.
Conveyor System design for Hazardous Locations designated as Class II, Division 1, Groups E, F, and G, as defined by the National Electrical Code ("NEC"), using pressurization as Protection method for energized enclosure - Front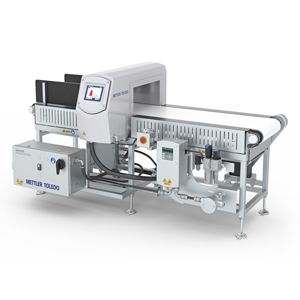 Conveyor System design for Hazardous Locations designated as Class II, Division 1, Groups E, F, and G, as defined by the National Electrical Code ("NEC"), using pressurization as Protection method for energized enclosure - Side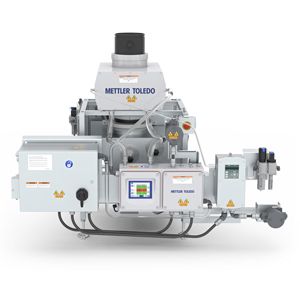 Gravity Fall design for Hazardous Locations designated as Class II, Division 1, Groups E, F, and G, as defined by the National Electrical Code ("NEC"), using pressurization as Protection method for energized enclosure - Front
Gravity Fall system - Front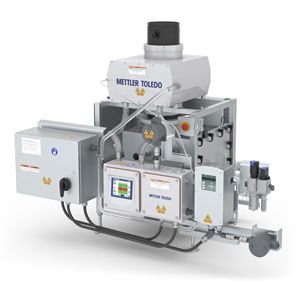 Gravity Fall design for Hazardous Locations designated as Class II, Division 1, Groups E, F, and G, as defined by the National Electrical Code ("NEC"), using pressurization as Protection method for energized enclosure - Side
Gravity Fall system - Side