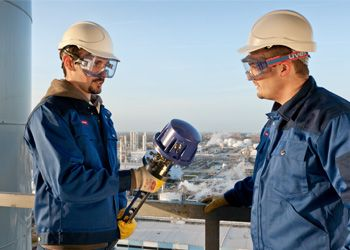 GPro500 TDL Analyzer
The webinar presenter takes you through the pros and cons of different extractive and in situ oxygen and carbon monoxide measurement technologies, including TDL sensors. Minimizing fuel consumption, maximizing safety, and compliance with ever more stringent emissions regulations are all achievable with the use of the correct oxygen and carbon monoxide measurement systems.
This 20-minute webinar includes:
Combustion basics
Factors affecting the cross over point
Combustion control
Oxygen and CO measurement (Trim control)
Extractive technologies
Zirconium oxide (ZrO2) technology
And more...
English ,
Español ,
Français