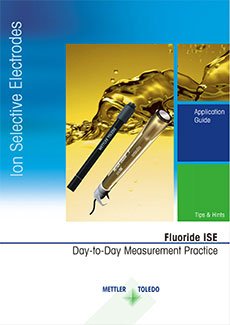 Fluoride Ion Selective Electrode
The Ion-Selective Electrodes are part of a group of relatively simple and inexpensive analytical tools which are commonly referred to as sensors. The pH electrode is the most well-known and simplest member of this group and can be used to illustrate the basic principles of ISEs
The Fluoride ISE is intended for measuring fluoride concentrations and activities in aqueous solutions. It'preffered applications are to be found in the field of drinking water, bone, cement, fish-protein, glass, phosphate-mineral and tooth paste analysis.
Furthemore, it is even possible to measure the concentration of an aluminium ion for which there is no specific electrode. By using a fluoride ISE, the addition of a sodium fluoride solutions precipitates the aluminium as aluminium fluoride.
In this guide you will find out more about:
Fluoride ISE Theory and Principles
Electrode and Measurement Setup
Application Tips and Hints
ISE Electrode Characteristics
Common Applications
Troubleshooting
Download the application guide to learn more about Fluoride Ion Selective Electrodes and their advantages.