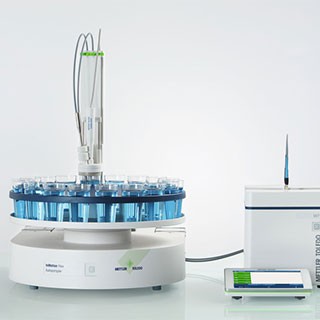 Webinar Automation Solutions UV Vis Spectroscopy
Automation solutions greatly simplify UV Vis spectroscopy workflows and significantly increase productivity in the lab. They enable unattended operation of spectroscopic systems and free lab staff for other tasks, while the system performs the analysis autonomously in the background. Automating spectroscopy solutions means more than just pumping a sample in a cell for the acquisition of a measurement: it comes in many forms and solutions to fit every laboratory's individual needs.
Learn more about automation solutions for UV Vis spectroscopy.
Thu Sep 30 2021 15:00 +0000
[ English ]
Topic discussed in the webinar:
In this webinar, we will look at how you can streamline the optical spectroscopy workflows in your laboratory to increase efficiency and operating safety, while at the same time improve result quality and help support compliance with regulations.
We will look at what automation solutions are available for UV Vis spectroscopy today and discuss what aspects need to be considered in order to choose the automation solution that best fits your needs.
By viewing the webinar you will learn :
Why it is beneficial to automate UV Vis spectroscopic workflows
The available automation solutions for UV Vis spectroscopy
The main benefit of each type of automation
How to choose the right automation for your laboratory
Examples of how automated systems for UV Vis spectroscopy are used in real-life