Jacketed Reactor Control & Automation
Automated Jacketed Lab Reactor Control
Jacketed Reactors Automation & Control in the Lab
Jacketed reactors automation allows control of pumps, thermostats, and stirrers on a single platform across all lab reactors. With a single t...

Jacketed reactors automation allows control of pumps, thermostats, and stirrers on a single platform across all lab reactors. With a single touchscreen interface, scientists capture all data and control reactors at any scale.
Automated chemical synthesis reactors consistently perform more experiments while capturing data automatically.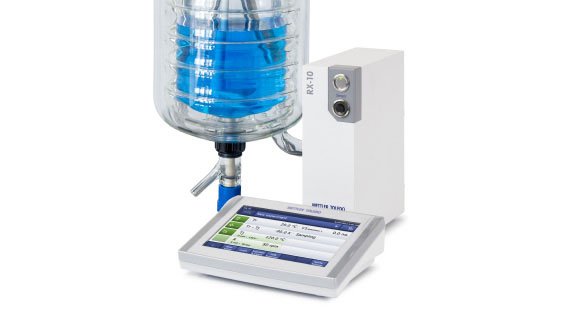 Jacketed Reactor Automation System
One Simple, Standard Interface
Connect and automate your jacketed reactor in the lab and control thermostats, stirrers and pumps with a single touchscreen interface that provides a consistent control platform across all laboratory reactors. Operating with one interface allows scientists to consistently control reactors on any scale from milliliters to multi-liter – reducing human error and training cost.
Automatically Collect Lab Process Data
Never Lose Information Again
Automatically collect process data from all laboratory reactors and sensors, together with data from in situ PAT instruments, including pH, particle size analysis, FTIR spectroscopy and chemical reaction sampling. Ensure that all data is automatically captured – guaranteeing that important information will never be lost again.
Unattended Control 24 Hours a Day
Increase Productivity with Confidence
Program experimental sequences for improved lab productivity. The touchscreen or the powerful iC software suite offers bi-directional jacketed lab reactor control allowing scientist to apply both local and PC control to increase productivity – day and night.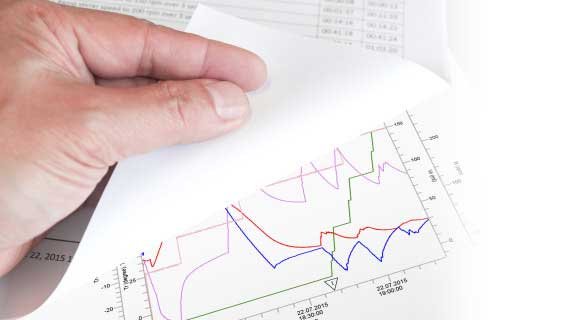 Powerful Analysis and Reporting Tools
Communication and Documentation
Reduce the time needed to merge process and analytical data, visualize and identify key reaction events and create smart reports. Automated reporting leads to better history logs, communication and decisions for improved process development and optimization.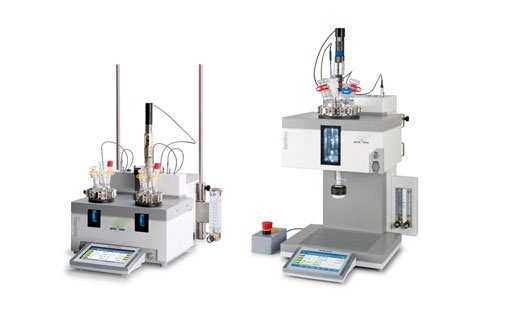 Beyond the Jacketed Lab Reactor
Automated Synthesis Reactors
Intuitive EasyMax and OptiMax chemical synthesis reactors use an innovative, reliable heating and cooling technique. This ensures that the reaction temperature can be controlled quickly, accurately, and reproducibly without bulky cryostats. EasyMax and OptiMax provide safe, unattended control of reactions, 24/7, and with an extensive reactor portfolio they provide a sustainable investment for any chemistry lab. Information rich data for every experiment provides researchers with the ability to make faster decisions leading to shorter development times and lower R&D cost.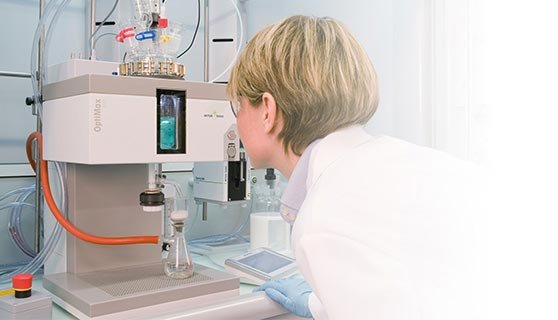 Crystallization Workstation
Ensure Robust and Scalable Products
OptiMax is an integrated workstation for crystallization development. The vessel lid, impeller, and geometry are designed for installation of analytical probes, such as ReactIR, ParticleView or ParticleTrack. OptiMax has a small footprint and vessels are easily cleaned in a dishwasher. Supersaturation, cooling, seeding, and antisolvent addition studies can be optimized with pre-programed software control. Upgrades are available for reaction calorimetry.
Produkty
Specifications for Automated Lab Reactor Control
Produkty
Supported Thermostats
Supported Stirrer Motors
SmartConnect port
Weight
Dimensions (LxWxH)
Supported ThermostatsHuber, Julabo models with RS232 port
Supported Stirrer MotorsIKA, Heidolph, JKEM models with RS232 port
SmartConnect portPt100, -10 to 10V, 0 to 20mA
Weight2.88 kg
Dimensions (LxWxH)70 mm x 152 mm x 215 mm
Supported ThermostatsHuber, Julabo models with RS232 port
Supported Stirrer MotorsIKA, Heidolph, JKEM models with RS232 port
SmartConnect portPt100, -10 to 10V, 0 to 20mA
Weight2.88 kg
Dimensions (LxWxH)70 mm x 152 mm x 215 mm
Dokumentácia
Documents For Automated Lab Reactor Control
Služby
Automated Lab Reactor Control Services