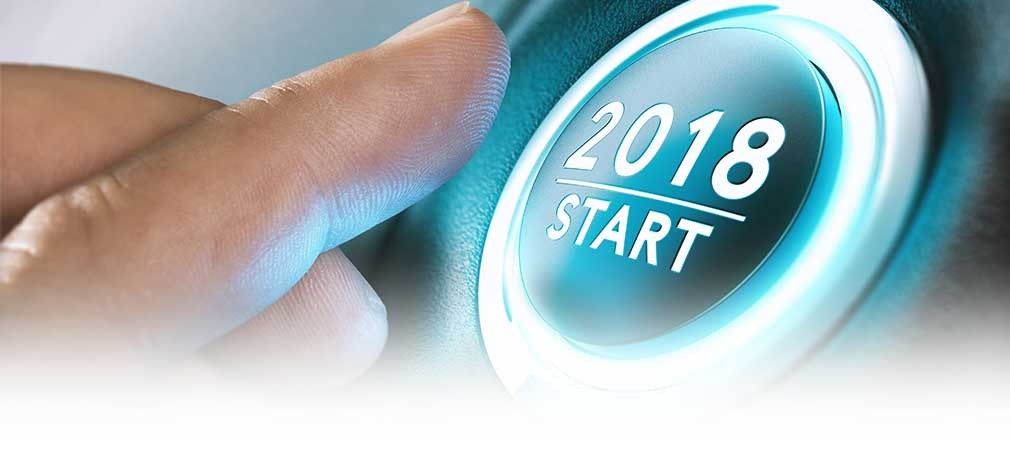 Are You Ready for the ISO9001 Revision?
Certified companies have until September 2018 to adopt the ISO9001 changes. Our free white paper explains how to evaluate your weighing devices for this risk-based approach so you can meet new process requirements in time.

This white paper clarifies changes in the revised ISO 9001:2015 standard and provides guidance on how to comply with the risk-based process approach.
ISO9001 is designed to be flexible so it can be used by different types of organizations. Therefore, it deliberately does not specify what objectives relating to "quality" or "meeting customer needs" should be. Instead, it requires organizations to define these objectives themselves and continually improve processes in order to reach them.
Companies that do not make the necessary amendments after the transition period ending in September 

2018 will be unable to sell their products or services to organizations that require ISO9001 certification.  Let the experts from METTLER TOLEDO help you manage risk and quality in compliance with the latest ISO revision.
This ISO9001 whitepaper aims to:
Explain the changes in the revised ISO 9001:2015 standard
Look at the effect of these changes on weighing devices and weighing processes
Provide guidance and recommendations on compliance with the risk-based process approach
Introduce Good Weighing Practice™, which is a perfect fit with ISO 9001:2015, to provide you with an easy way to implement a risk-based approach to your quality management system
Let one of our expert consultants help you get up to speed with GWP® VerificationTM, a service that documents the measurement uncertainty of weighing equipment under real operating conditions. It evaluates your tolerances and process risks providing a complete set of audit-proof documentation to safeguard your compliance with ISO 9001:2015. 

With this knowledge, you can feel secure that you are adopting a risk-based approach for weighing processes that will comply with ISO 9001:2015 by the September deadline.

Other Related Content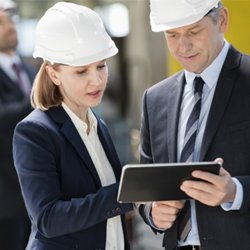 A collection of tools relating to ISO 9001:2015 to explain the changes and what they mean for weighing devices.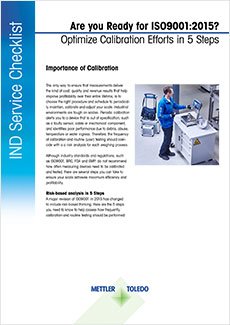 The 2015 revision of the ISO9001 standard includes a major change regarding risk-based thinking that is now found throughout the entire standard. It also affects the calibration process.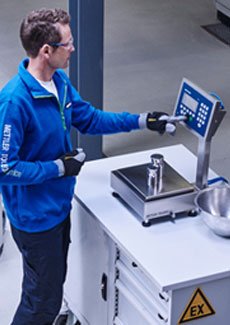 A new webinar explains the requirements of the 2015 revision of the ISO9001 standard and how you can use the risk-based thinking changes to optimize your process.