Creating Kits? Add Visual Proof for 100% Accuracy
Manual weighing, counting and packaging tasks have high manual error potential. Reduce order-picking effort for operators while ensuring product completeness with the latest machine-learning vision and weighing technology: InVisionTM.
The smart algorithms of InVisionTM combine weighing and picture capture for easy handling and error-free operation – and even improve with use! Connecting InVisionTM directly to production and ERP systems creates full data visibility and visual proof of successful order fulfilment.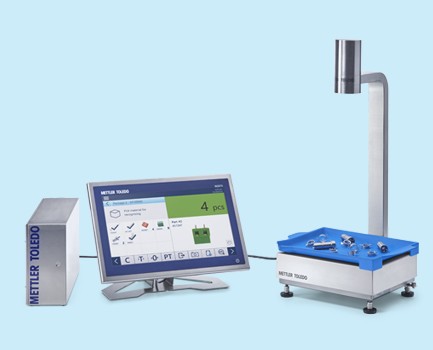 InVision Weighing
Breakthrouhgh bench scale innovation
InVisionTM is able to identify parts that are very similar in weight or appearance by using both weighing technology and camera recognition. Improve your kitting operations and reduce out-of-box failures!
Achieve 100% quality kits
Zero missing parts is a reality with InVisionTM as your second set of eyes on every package. When you reduce the risk of human error in manual proceses you can achieve 100% quality kits and maximize customer satisfaction. 
Increase productivity up to 30%
InVisionTM combines guided working steps, intuitive process verification and smart workstation design, leading to increased operator efficiency. See improvements in productivity by up to 30% and get more out of your processes.
Connected workstations improve operational transparency
Benefit from automatic data and picture capture with every kit. Send this information directly to your connected ERP or MES for simplified track and trace capabilities.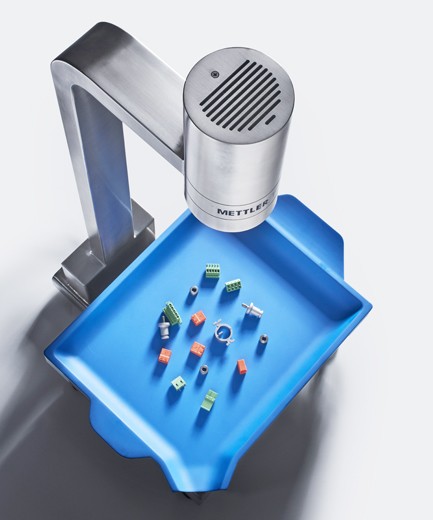 InVision Weighing
Other Related Content
Weighing and measuring solutions for manufacturers in the automotive industry increase production efficiency and product quality.

In manufacturing, it's essential to keep processes under control while improving productivity. In the new Manufacturing Competence Brochure, you will find all information necessary to simplify your weighing and measuring tasks for improved profitability.