Read how accurate bulk-parts weighing can help you ensure quantities are correct—even when working with small parts and large quantities—for efficient, cost-effective parts management.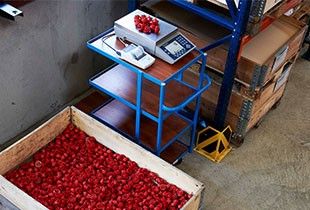 Bulk Parts Counting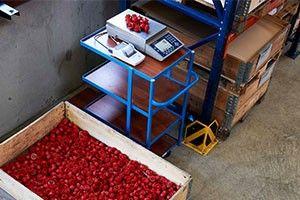 Bulk Parts Counting
Manufacturers of metal parts and components often face a common problem. How can you accurately weigh bulk quantities?

For weighing large numbers of parts in one box, a floor or pallet scale may not be enough in terms of accuracy. This is because the average piece weight (average weight of the individual part), which is important for counting accuracy, cannot be determined accurately due to the lower resolution of these heavy-duty scales.

Without this accuracy, incoming goods cannot be verified completely and outgoing shipments might contain fewer items than expected by customers, risking money loss and customer dissatisfaction. Using a smaller bench scale is not an easy fix either. A smaller bench scale with a higher resolution is not suitable for large boxes or high total weight due to its sensitivity.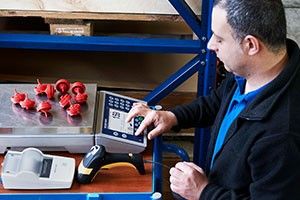 Bulk Parts Counting
However, there is an easy way to address these challenges. Most of the time it does not involve an expensive high-resolution scale for bulk-weighing, but a more cost-effective 2-scale weighing solution.

A practical 2-scale system

A practical 2-scale system consists of a high resolution bench scale and a floor or palette scale for bulk loads. With this blend of capabilities, companies can easily verify incoming material, palletized packaging and production yield in one flexible station. A single terminal connects the two platforms and provides a single source of data input and recording. This easy-to-handle set-up can be customized to the manufacturer's needs with a scanner, printer or andon light, for example.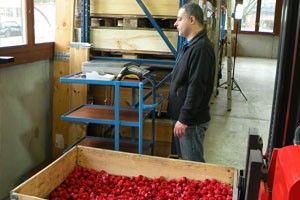 Bulk Parts Counting
Accuracy for small weights: reference scale

The high resolution of a reference scale such as the ICS685 allows accurate determination of the average piece weight of bulk parts, which can reduce counting error significantly. This results in a reduction of overfilling, giveaway and production cost.

When filling or checkweighing to a target count, the ICS685's colorWeight® function also helps operators verify large quantities at a glance. Attach a scanner to facilitate fast operation and reduce human errors when handling goods.

Accuracy and durability for large quantities: bulk scale
A floor or pallet scale is designed for heavy-duty weighing in a rugged industrial environment. You can lift material onto it with forklifts or drive loads over it with trolleys or palette trucks. Its built-in overload protection prevents the load cell from getting damaged by loads that are too heavy.

The combination of a reference scale and bulk scale can help ensure shipments and inventory are accurate for better production control and more satisfied customers.