Download the Form of Payment Form
To continue uninterrupted service, simply download the Preferred Payment Method form below, scan it and email it to servicerenewals@mt.com along with your signed Service Agreement. A valid payment form is required prior to technician dispatch, but you will not be charged until the time of your service.
Download Form of Payment Form (pdf - 87 KB)
Need some help understanding your service agreement or quote?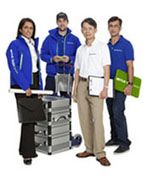 Customer Service

Industrial Scale Example

Thank you for being a METTLER TOLEDO Service Customer