FreshBase
Fast. Reliable. Easy-to-Use.
Intuitive functionality with an excellent return on investment: FreshBase is designed for grocery retailers who need reliable and robust solutions with a low total cost of ownership.
FreshBase offers easy-to-use functionality that keeps your fresh food weighing applications running efficiently. Its robust housing and innovative design can withstand the daily rigors of use, while its user interface requires less time spent on training. Increase the productivity of your fresh departments with FreshBase.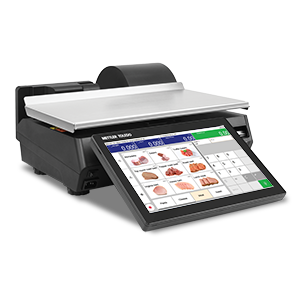 Specifications - FreshBase
| | |
| --- | --- |
| Operator Display | 12.1-inch (26.1 cm) widescreen capacitive touchscreen in luminous and high-contrast LED-backlit technology |
| Customer Display | 7-inch (15.4 cm) widescreen customer display with luminous and high-contrast LED-backlit technology |
| Printer | 3-inch label printer; Optional external printer |
| Printing speed | Up to 125 mm/s |
| Housing | High stability due to aluminum die-cast casing |
Enhanced productivity
FreshBase offers operators an intuitive user interface that reduces training times, enhances staff productivity, and eases workflows. Focus more attention on customers with simplified weighing processes enabled by the fully-featured efficiency of FreshBase.
FreshBase
Maximum durability
Designed to withstand daily usage in busy departments, FreshBase's robust design with aluminum die-cast housing and groove-free exterior was built with a focus on ergonomics, hygiene and durability. Highly resistant to the rigors of heavy operator use, FreshBase supports operations through maximized uptime.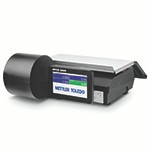 FreshBase
Future-proof software
FreshBase delivers enhanced integration by supporting communication with existing corporate applications through browser-based and web services technologies. FreshPro software provides ease of maintenance by enabling increased self-diagnostics accessible for in-store or remote servicing.
FreshBase
Documentation