Pure Water Conductivity Sensor
In-line Water Conductivity Cell for Pure Water Applications
A pure water conductivity sensor is an analytical instrument designed for monitoring pure water conductivity continuously for a range of applications. Digital water conductivity cells from METTLER TOLEDO have built-in measuring circuits and analog to digital signal conversion in the sensor head, which enables performance far exceeding that of conventional sensors. This helps you to achieve the highest accuracy in pure water conductivity monitoring applications.
Add 1 or 2 more products to compare
Pure Water Conductivity Sensors for Better Water Quality
The UPW UniCond 2-electrode conductivity and resistivity sensor brings a new level of performance to UPW applications. The UPW UniCond sensor was developed collaboratively with semiconductor industry partners to provide stability, best-in-class accuracy, and environmental isolation in ultrapure water applications.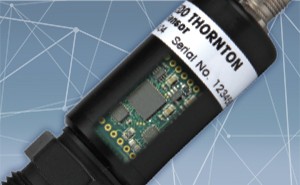 Advance Measuring Circuit Enhances Accuracy
The UniCond family of in-line water conductivity sensors use an advanced, built-in measurement circuit, to provide exceptional accuracy and reduced risk of interference.
Ensure Compliance of Pharmaceutical Waters
UniCond pure water conductivity sensors meet USP <645> and global pharmacopeia requirements for conductivity and temperature measurement accuracy, compensation and calibration.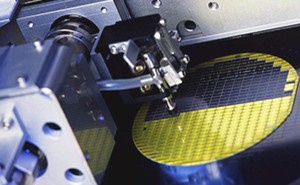 Maximize Yield in Semiconductor Manufacturing
METTLER TOLEDO pure water conductivity cells are trusted globally by semi fabs to help maintain their UPW systems and prevent water system problems that could negatively effect production yield.
Prevent Corrosion in Power Plants and Boilers
Designed to withstand high temperature applications, these pure water conductivity sensors ensure continuous measurement and monitoring for corrosion prevention in turbines and boilers.
Extensive Measuring Range
Available in 2-electrode and 4-electrode models, METTLER TOLEDO pure water conductivity sensors cover all ranges of measurement.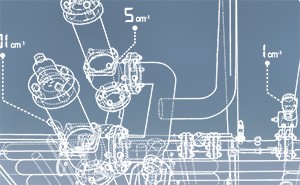 Water Conductivity Sensor for a Range of Processes
These water conductivity cells provide conductivity measurement in pure and ultrapure waters, pharmaceutical waters, make up water, power plant steam-cycle chemistry and semiconductor UPW.
Easy Start-Up and Commissioning
A digital water conductivity cell with Intelligent Sensor Management (ISM) stores calibration data and other sensor information in the sensor to enable plug and measure capability for fast startup.
Explore our Services - Tailored to Fit your needs
We support and service your instruments through its entire life-cycle, from installation to preventive maintenance and calibration to equipment repair.

Compliance
Calibration & Quality
Expertise
Training & Consulting