Single-use Dissolved Oxygen Sensors
Accurate DO Measurement in Single-use Bioreactor Bags
Single-use oxygen sensors utilize optical spot technology for measuring dissolved oxygen in bioprocessing applications that use single-use bags. METTLER TOLEDO single-use DO sensors are designed to be integrated securely into single-use bags by the bag manufacturer. With their robust design for optimal process safety, these single-use DO sensors ensure long-term stability for use throughout an entire batch process, while offering an output signal identical to a reusable sensor.
Reliable Dissolved Oxygen Measurement
These single-use DO sensors use optical spot technology, also called fluorescence quenching technology, to give consistent and reliable oxygen measurements in bioprocessing applications.
Ensures Stable Performance over Long Batches
These single-use optical DO sensors provide stable performance during long cell culture runs, ensuring the sensor will last through the entire batch.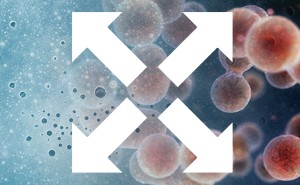 Suitable for Use in a Wide Range of Applications
METTLER TOLEDO single-use oxygen sensors can be used throughout a broad range of harsh applications, including cell culture, harvesting and fermentation.
Ensure Fast Commissioning of New Bags
The short pre-conditioning phase of METTLER TOLEDO single-use optical oxygen sensors ensures a quick start up time.
Rugged Materials for Established Process Safety
All wetted polymer materials used on single-use DO sensors are made of USP 88 VI certified materials to ensure the highest process safety to meet your biocompatibility requirements.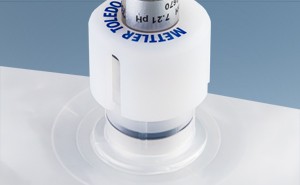 Unique Design Ideal for Welding to Bag Stock
Single-use pH sensors from METTLER TOLEDO offer a unified design that allows safe and easy installation in a standard 1" Eldon James port disc, making them ideal for welding to bag stock.
Easy Integration with Dependable Output Signal
The output signal of these single-use pH probes is identical to that of METTLER TOLEDO reusable pH probes, to allow easy integration into existing transmitters and process environments.