Weighing Platform PBA655-BC300 US
For Accurate Weighing.
For High Precision Applications
The PBA655 extremely robust platform design features an approvable resolution of OIML 6'000e and NTEP 10'000d for optimal weighing precision.
Highly Durable
The load frame is powder-coated and the load plate consists of brushed stainless steel. This stands for high durability over a long period of time.
Damage Protected
The PBA655 platform feature several optimal positioned and adjusted overload stops to ensure best possible Load Cell protection.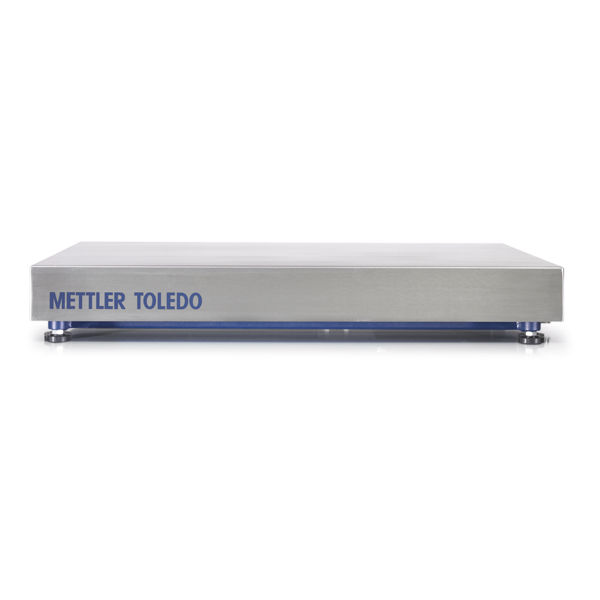 Product Family:platform-scale00030074
Specifications - Weighing Platform PBA655-BC300 US
Maximum Capacity

500 lb (300 kg)
Readability

0.01 lb (5 g)
Material

Powder Coated Carbon Steel
Repeatability (sd)

0.0082 lb (3.7 g)
Protection Rating

IP65
Scale Interface

Analog
Platform Size (LxHxW)

19.7 in x 4.33 in x 25.6 in (500 mm x 110 mm x 650 mm)
Hazardous Approval

No
Readability (Certified)

0.05 lb (50 g)
Repeatability

0.01 lb
Repeatability, typical

5 g
Repeatability, (typical)

0.01 lb
Dimensions (LxHxW)

19.7 in x 4.33 in x 25.6 in (500 mm x 110 mm x 650 mm)
Weighing Pan Dimensions (LxHxW)

19.7 in x 2.87 in x 25.6 in (500 mm x 73 mm x 650 mm)
Cable

8.2 ft (2.5 m)
Environment

Dusty & Light Wet (IP65)
Dimensions/Platform Size

from 19.8" to 31.5"
from 501 to 800 mm

Legal for Trade

NTEP
OIML

Hazardous Area

Non-hazardous area
Hygienic Design

No
Linearity, typical

10 g
Linearity (typical)

0.02 lb
Platform Type

Bench Platforms