Meeting the challenges of the COVID-19 global health crisis
More than six months into the COVID pandemic – Rainin remains very focused on the health and well-being of our employees, customers, and business partners. We continue to follow preventative measures to help safeguard our employees and customers and mitigate potential risks to our supply chain. At the same time the global demand for COVID-19 testing and research has presented us with a new challenge: an unprecedented demand for pipette tips. We would like to update you on how Rainin is addressing this recent surge in demand.

covid 19 vaccine research supplies
We have been well prepared to absorb this challenge by improving stock levels, investing in automation and tooling, and increasing production staff levels. We continue to manufacture 24 hours a day, 7 days a week and have increased our production capacity by an estimated 60% over the past 6 months. Additionally, we are continuing to make investments in molds, automation, and tooling to further increase our capacity in 2021. And we have implemented local business continuity plans to minimize potential operational impacts to our customers.
Raw materials, such as polymers, filters, and pipettes parts, are sourced primarily from suppliers in North America, where our manufacturing facility is located. We are also continuously working with our suppliers to discuss current supplies and delivery expectations. While we are working to build safety stock levels, global demand for some products is increasing, and this is resulting in increased lead times. We continue to work closely with our suppliers, and thank you for your patience.
If you have any questions, please contact your sales representative.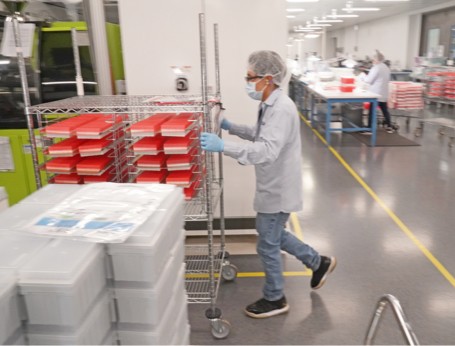 Limiting the Spread of the Virus
Health and safety for all is our top priority
We have taken a number of precautionary measures to protect the health and safety of our employees, customers, and suppliers, and ensure continuity of our service and manufacturing operations:
We are implementing CDC and WHO recommendations and guidelines to limit the spread of COVID-19 as they are updated and keeping employees and their families informed via multi-channel communications

We are complying with all local government isolation instructions.
We reduced the employee density at our manufacturing facility by requiring all non-essential employees to work remotely.
We have restricted travel except where it is necessary to provide essential support or service for a customer.
To ensure continuity in our production and calibration service operations, we have introduced additional shifts, rigorously enforce social distancing and have compartmentalized works spaces and teams to reduce the risk of contamination.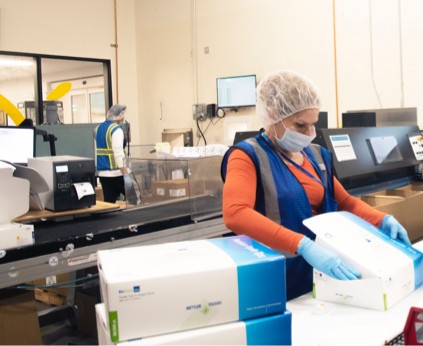 Aiding Virus Containment and Vaccine Research Efforts
Rainin is working hard to assure a stable supply of research supplies
Rainin employees are working around the clock to assure a stable supply of vaccine research supplies (pipettes, tips, and calibration services) for customers and healthcare agencies worldwide who are working to contain, treat and eliminate the SARS CoV-2 virus.
Rainin pipettes and tips are used daily by hospitals, clinical laboratories, companies and universities who are on the front lines fighting the COVID-19 disease and performing critical research for vaccines and therapies.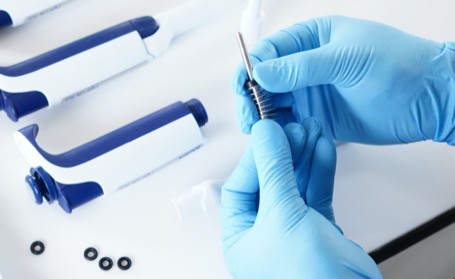 Doing Our Part
Our manufacturing plant is running day and night to keep vaccine research supplies available
Our Oakland, California, manufacturing facility is operating around the clock to maintain a larger than normal inventory of essential pipettes and tips.  
All four Rainin U.S. calibration service centers and onsite technicians are fully operational and ready to serve your calibration needs.
If you need to place an order or have questions, please contact us at 800-4-RAININ or email us at IS@rainin.com.  We will treat your inquiry with the highest of urgency.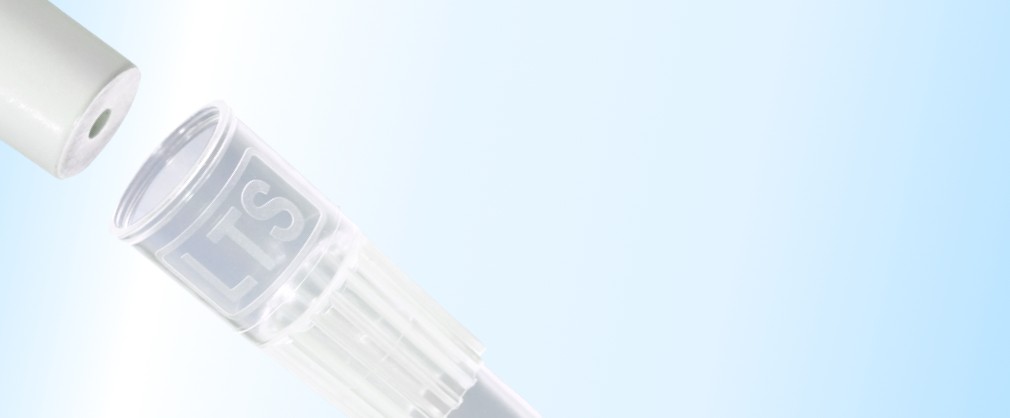 Learn More about Rainin Products and Calibration Services
For more information about Rainin products and calibration services, click one of the links below