In today's scientific world with strict regulations, pressures on time-to-market, and general quality requirements, no one can afford unreliable and inconsistent pipetting results.

Perfect pipetting, however, cannot just be achieved by having a good pipette. It requires very precise and accurate pipettes, high-quality tips, the proper maintenance and calibration, and the right user technique. All these elements need to work together smoothly to avoid possible problems.

In short, it requires a combined approach that reliably covers all aspects without hassle.

This is why we have created "Pipetting 360°", the world's only integrated approach on pipetting. As a leading manufacturer of high-quality pipettes and tips, and by having a world-class service-organization, we can offer you a full pipetting solution to ensure optimal pipette performance. Fast, easy and hassle-free – so that you can focus on the real challenges of your work.

Pipetting 360° - Top Products. Top Service. Top Performance.
Pipettes
Rainin pipettes
, part of the unique "Pipetting 360°" approach, enhance lab performance and help reduce time-to-market by guaranteeing highest accuracy and repeatability. Innovative ergonomic designs, including the patented LTS LiteTouch System, minimize fatigue and injuries, hence reducing operator errors and inaccuracies.
High quality materials and state-of-the-art manufacturing processes ensure that Rainin provides durable and reliable pipettes that greatly diminish mechanical drift. The wide selection of pipetting options further enables scientists to always use the optimal application-specific instrument.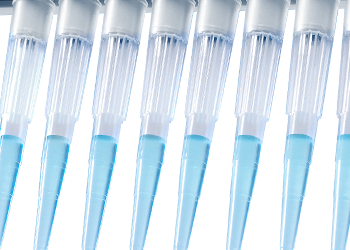 Tips
Rainin high-grade bioclean tips
, part of the unique "Pipetting 360°" approach, ensure top pipetting performance through innovative design and high quality production. Manufactured under clean-room conditions, these flawless tips are 100% contamination-free, preventing experiment inconsistencies and failures.
With a wide array of tips, available in a variety of feature-sets, volume ranges and packaging options to select from, scientists can always work with the optimal application-specific pipetting system.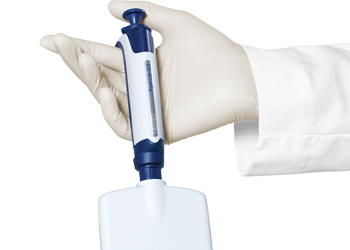 Service
Rainin services
, part of the unique "Pipetting 360°" approach, assure consistent instrument reliability and support quality control processes, thereby maximizing user confidence.
Rainin's calibration and maintenance services rely on METTLER TOLEDO's high-precision balances and expertise. The convenient and expeditious services ensure optimal pipette performance by replacing parts that routinely wear, thus greatly reducing experiment failures and instrument downtime.
Rainin's asset-management facilitate standards compliance, reducing total cost of ownership. Additionally, the training and support offering assures optimal operator handling and precision.