Weighing Automation Seminars are On-the-Weigh
The METTLER TOLEDO Automation Demo Van provides a dynamic, hands-on approach to training, demos, and showcases for essential automated weighing applications and products.

Available anywhere in the continental United States, the METTLER TOLEDO Automation Demo Van allows you to experience new weighing products, basic weighing automation integration, and application-based solutions for common industrial installations.

Use the following link to inquire about booking the METTLER TOLEDO Automation demo van for any of the following:
Internal trainings for your employees
Product demonstrations for you or your customers
Local events or showcases
Industry tradeshows or exhibits
Submit a Free Booking Inquiry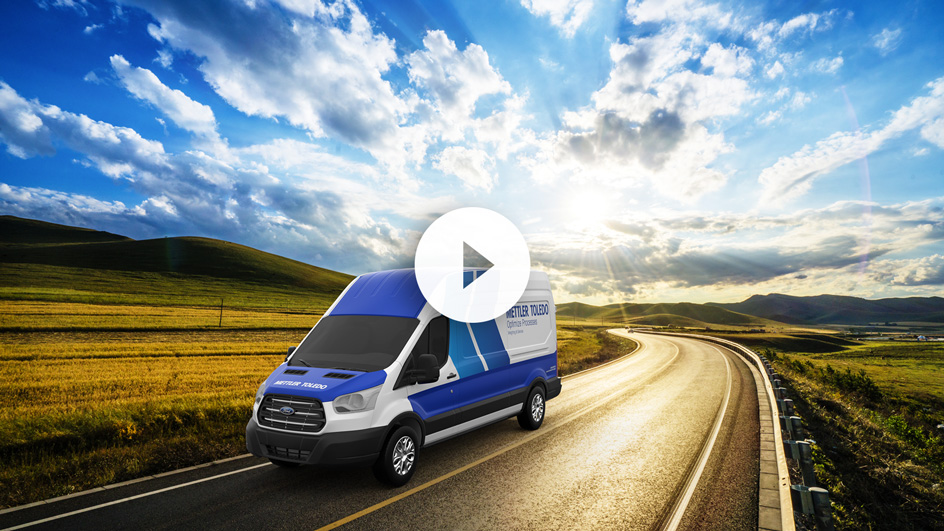 Discover the Best in Weighing Automation with the Following Demonstrations:
Ultra-fast Automation Transmitters
The fastest automation transmitters on the market are also the easiest to integrate. See how the IND360 and ACT350 transmitters can help increase production speed and provide more data while decreasing overall integration and setup effort.
Comprehensive Weight Sensor Portfolio
METTLER TOLEDO offers both Smart and Analog weight sensors in several configurations, sizes, and finishes. Understand how to select the proper device for any application between 1μg and 1,000t, to ensure absolute accuracy and ultimate performance.
Weighing Integration & Troubleshooting
Learn how to quickly integrate weighing into your control system using AOPs, AOIs, and Sample Code. See how errors and alerts can reduce overall setup effort and unplanned downtime.
RapidCal Tank Scale Calibration
See how the innovative RapidCal Tank Scale Calibration can test vessels up to 32t in less than an hour, providing accuracy up to .1% and a repeatability test for ultimate precision.