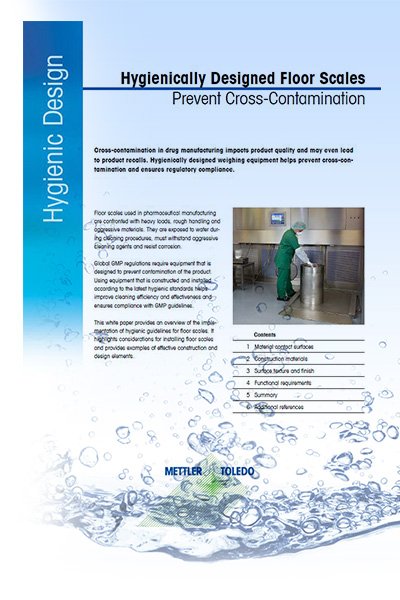 Hygenic Design
Statistics on drug recalls from the U.S. Food and Drug Administration (FDA) have shown a significant increase in the last few years. Cross-contamination is one of the key reasons for recalls.
Hygienically designed weighing equipment facilitates easy and effective cleaning and helps prevent cross-contamination.This white paper, "Prevent Cross-Contamination with Hygienic Floor Scales" provides an overview of hygienic guidelines for floor scales.
Learn more about:
Improved cleaning processes.

Considerations for installing floor scales.

Prevention of cross-contamination.