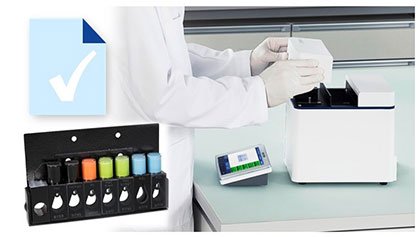 Expert advice for efficient spectrophotometer performance verification
Regulated environments require spectrophotometer performance verification on a regular basis. Instrument performance is the main factor directly affecting the accuracy and repeatability of measurements. Hence, it is important that this is regularly monitored and that documentary evidence is provided. Spectrophotometer performance verification is conducted to the widely accepted guidelines described in the US and EU Pharmacopeias. The recommended tests include: the check of photometric accuracy and repeatability, wavelength accuracy and repeatability, instrument resolution as well as stray light measurement.
As the procedure for comprehensive performance verification is intricate and time consuming, there are great benefits of integrating it into the analytical workflow and having it automatically executed. Both manual methods along with the automated solution, CertiRef™are evaluated in this on-demand webinar.
Learning outcomes of this webinar:
Benefits of automated spectrophotometer performance verification
Positive aspects of usage of certified liquid reference materials
Data integrity compliance in optical instrument qualification
The impact of stray light on measurement performance and methods to determine it accurately
How to avoid measurement errors in routine use of a spectrophotometer