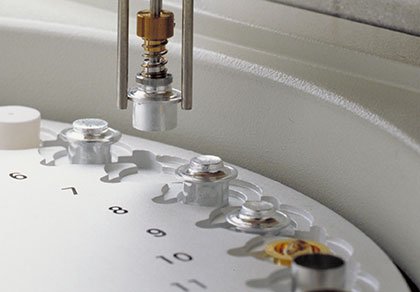 Crucibles for Thermal Analysis
Crucibles for thermal analysis protect the furnace and/or sensor of your TGA or DSC instrument against damage or contamination.
Often, the difference between an accurate and flawed measurement has nothing to do with the measuring device itself, but rather the type of crucible used and the sample preparation procedure. In this webinar, we offer useful tips and hints on how to select the proper sample holder for different types of DSC and TGA applications.
Webinar outline:
Introduction
Crucibles for DSC
Crucibles for TGA
Tips and hints for selecting the right crucibles, including application examples
Summary
Webinar Registration
Once registered, you will receive a conformation email, including additional information pertaining to the webinar. The webinar (held in English) concludes with a Q&A session, which offers you the unique opportunity to pose questions to our team of TA experts.
Search our collection of thermal analysis on demand webinars at www.mt.com/ta-ondemand.
More information about thermal analysis instruments and software can be found at www.mt.com/ta-news