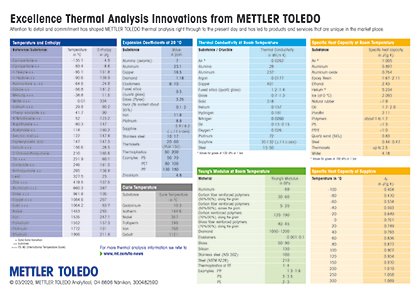 Table of the most commonly used physical values in thermal analysis
METTLER TOLEDO continues to expand and enhance our thermal analysis educational services and support material. These include:
And there's more …  download our useful table of thermal values for frequently measured materials, all in one, easy-to-read document. The table includes values for specific heat capacity, glass transition, melting temperature, Young's modulus, expansion coefficient and thermal conductivity.