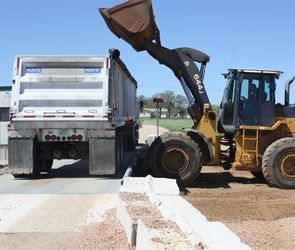 Optimized Loads Reduce Fuel Use
Sustainability in the world of heavy transport means getting the most out of every load. By utilizing the maximum legal capacity of each truck, companies can optimize their deliveries and reduce overall fuel consumption.

Businesses which transportheavy materials, such as aggregates, have to be aware of the legal roadway weight limits. With heavy materials it can be easy to load a truck beyond its legal maximum weight. Not only can that compromise safety, it can come with steep fines for non-compliance as well. However, not utilizing the complete legal capacity of each vehicle can cause extra trips that waste time, fuel and labor.
To ensure that each of its trucks is loaded to the full legal weight but is not overloaded, a growing aggregates company in Texas developed an efficient loading process. The site mines and processes various grades of decomposed granite. The raw product is often processed at or near the active mining site. Once processed, the finished goods are loaded into transport trucks to the approximate known volume slightly below the truck's legal weight capacity. The truck then drives to the nearby site office and onto a truck scale.
Near the truck scale are smaller piles of finished goods—one for each grade of product the site produces. With the truck on the scale, a loader operator is able to top off each truck to its maximum legal weight with the correct material. A remote display unit mounted in clear view of the loader operator means they can do the job quickly and accurately without having to constantly radio back and forth with the scale operator in the office.
For the small but growing company, maximizing each load has shown numerous advantages. The ability to move goods efficiently while minimizing costs will also lessen the fleet's fuel consumption and impact on the environment. The right process, along with the right equipment and peripherals, has been a great investment for the business and the environment.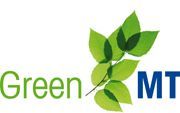 Optimized Loads Reduce Fuel Use