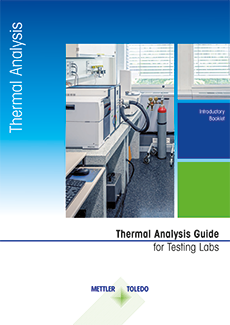 Thermal Analysis for Testing Labs
Testing laboratories worldwide play an essential role in the assessment of materials, providing independent and unbiased test results for manufacturers and consumers alike. Typical tasks commissioned to testing labs include incoming material inspection, final goods release, product failure analysis and comparison of competitor materials.
Thermal Analysis for Testing Labs
METTLER TOLEDO supports users of thermoanalytical instrumentation in implementing ISO/IEC 17025 requirements for testing and calibration laboratories. Thermal analysis was historically employed for the investigation of polymers in either testing or research laboratories. Nowadays, however, thermal analysis encompasses a broad range of specialized characterization techniques used to investigate a plethora of samples, including chemicals and petrochemicals; active compounds and excipients of pharmaceuticals; metals and alloys; and food.
For more information on techniques and applications, download the guide now.
Thermal Analysis for Testing Labs – Our Offering
We can support you in the areas of equipment qualification, automation, maintenance, calibration, method development, validation, evaluation, interpretation, training, documentation and archiving.