Titrators
A Complete Range of Titrators And Accessories That Cover Your Titration Applications
Autotitrators
METTLER TOLEDO's Titrator family provides a complete range of autotitrators to satisfy increasing automation demands. Thanks to a wide range of acc...

METTLER TOLEDO's Titrator family provides a complete range of autotitrators to satisfy increasing automation demands. Thanks to a wide range of accessories, our autotitrators are designed to integrate effortlessly in your sample workflow.
Titration Excellence line has been designed with the utmost modularity in mind to suit a wide variety of applications. With the same user interface across the whole range of autotitrators, the One Click user interface provides a simple and secure system enabling efficient parallel titrations, switch between up to 8 eight tasks running in parallel.
Karl Fischer titration is the specific standard method for the determination of water content and gives accurate and precise results within just a few minutes. Our V and C autotitrator product lines measure water content through potentiometric or coulometric titration from 1ppm to 100%.
If you need to measure the sodium content in your food and beverage products, the new Sodium Analyzer makes your analysis simple and fast. Reduce sample preparation using safe and cheap chemicals while specifically and exclusively measuring sodium ions.
LabX PC software simplifies daily routines both in the lab and in the office, through automatic data handling, high process security and full SOP user guidance. In addition, the built-in regulatory features assist you with achieving FDA 21 CFR Part 11 compliance.
The InMotion autosampler was developed for increasing demand in automation and productivity, whilst maintaining workflow flexibility. It is designed to maximize throughput in a minimal space, and is capable of analyzing over 300 samples.
Titration Accessories by METTLER TOLEDO are more than just small parts. EasyPlus™ Accessories are for general and Karl Fischer titration. For high level needs of automation, METTLER TOLEDO provides you with a wide range of accessories, instruments and service possibilities.
Browse through our website and find the best titration instrument for you.
Titrators for Easy Accurate Results with 700+ Applications
Titrator analysis can be tricky. Obtaining good results takes know-how. Whether upgrading from manual titration or already managing complex titrator workflows, our expertise solves problems:
Titrators for different needs, from entry-level to dedicated routine QC analyses or expandable modular solutions for R&D
Easy interfaces like One Click® to run simple or complex methods and analyses with the push of a button
Full data management with LabX software to integrate titration data workflows with other lab devices and LIMS
Service and support on over 700+ industry applications

LabX Titration Software
Industry-leading LabX software networks titrators, balances and other analytical instruments to achieve full compliance, standardization and workflow efficiency across your entire laboratory. LIMS compatible.

Titration Beakers & Accessories
Plastic and glass titration beakers for safely and economically handling all titrations, plus a wide selection of accessories for dosing, sample preparation, Karl Fischer, data management and more.
Services
FAQ
What is a titrator? A titrator, or automatic titrator or autotitrator, is an analytical instrument used to automatically quantify the amount of a ...

What is a titrator?
A titrator, or automatic titrator or autotitrator, is an analytical instrument used to automatically quantify the amount of a chosen substance in a sample. Autotitrators are programmed to precisely add known amounts of a chemical (called the titrant) to exactly quantify the amount of an unknown chemical (the analyte) in a sample.

How does a titrator work?
A titrator does two key things: 1. Adds or "doses" very accurate small amounts of a chemical of known concentration to cause a chemical reaction, and then 2. Measures or "senses" exactly when the reaction ends, called the endpoint. These two functions can give highly accurate and repeatable quantification of a desired unknown chemical.

Why do people use titrators?
Automatic titrators greatly improve accuracy, speed and reproducibility of titration analyses vs. traditional manual titration, that is, where a human operator manually adds a chemical drop by drop and watches for a solution color change as the reaction endpoint.

Which industries use titrators?
Titrators are used in nearly every imaginable industry doing chemical analyses, including petroleum and plastics, foods and beverages, paper, pharmaceuticals and biotechnology, cosmetics, electronics, automotive and aerospace, forensic labs, academia and more.

What is a semi-automatic titrator?
Semi-automatic titrators assist users with the two key titration functions, 1. Dosing a chemical very exactly via an automated burette and 2. Monitoring the endpoint via an electrochemical sensor. The user still controls the instrument's dosing until the endpoint, but the automated burette and sensor provide much better accuracy than fully manual operation. Easy EPM is a semi-automatic titrator.

What is an automatic titrator?
An automatic titrator or autotitrator performs a complete titration reaction without user assistance. A computer control loop and algorithm instruct an automated burette to keep dosing in small amounts until the reaction endpoint is sensed automatically. The computer then stops dosing and records the endpoint volume. Compact and Excellence Titrators are examples of fully automatic titrators.

Explore our Services - Tailored to Fit your Equipment
We support and service your measurement equipment through its entire lifecycle, from installation to preventive maintenance and calibration to equipment repair.
Good Titration Practice™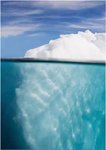 Risk-free Titration
GTP® Risk Check
What is your titration risk?
Different factors can affect titration results. Take 5 minutes to answer 8 questions to estimate the reliability of your titration results.
Titration Applications
More than 800 of ready-made Titration Applications free for download
How to Use Search

To find your application use the filters for Sample, Analyte, Industry or use full text search. Any combination of filter and full text search is possible. Note that the full text search yields only matches that include the exact word sequence of your query. Results will be shown according to each Analytical Chemistry technology from METTLER TOLEDO products.
Need Help?
For more help, please click here.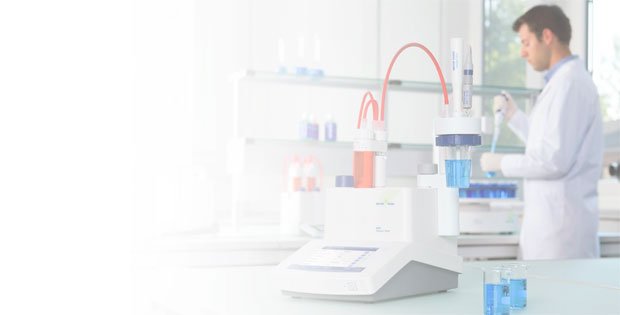 Applications Library
Find Your Application
The application chemists of the METTLER TOLEDO Analytical Chemistry market support group have prepared more than 1000 of ready-made analytical chemistry applications for use with the wide range of METTLER TOLEDO instruments. These proven and well-tested applications will help you to get accurate results quickly. The on-line search engine allows you to search through the database and find the application that suits best to your needs.