Titrators
A Complete Range of Titrators and Accessories That Cover Your Titration Applications
A titrator determines the amount of a substance, or analyte, which is dissolved in a sample. Through a controlled addition of reagent in a known volume, the chemical reaction is monitored either by color change with a photometric sensor or with a suitable pH, redox, conductivity or surfactant sensor. A Karl Fischer titrator determines the amount of water in a sample in a range from 0.001% with coulometric Karl Fischer to 100% water content with volumetric Karl Fischer titration.
Advantages of METTLER TOLEDO's Titrators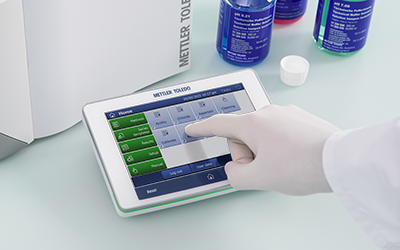 Simple Operation
The One Click® interface runs simple or complex methods and analyses with a single tap. Customize your personal shortcuts and start your workflows quickly and easily.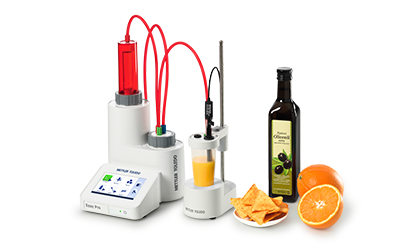 Dedicated to Your Needs
From simple and affordable titrators to expandable, modular, fully automated solutions with data management; we have a titrator to suit your laboratory's needs.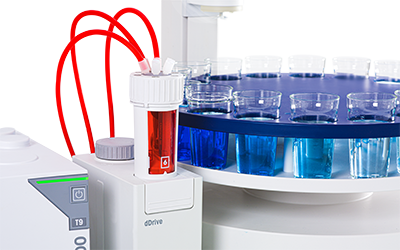 Future Ready
Do you know what you need in 5 years' time? Thanks to a modular concept, our titrators can be easily expanded with Karl Fischer titration, high throughput autosamplers, liquid handing and dosing workflows, and LabX™ software to cover your future requirements.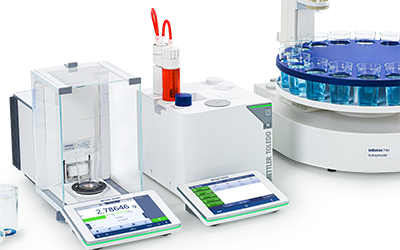 Seamless Workflow with Automation
Save time, reduce costs and improve operational safety with dedicated automation solutions. Upgrade from simple sampling pumps and liquid dispensing to high throughput autosamplers.
Increase Productivity
Decrease your time to results and reporting by seamlessly integrating your titration system with your electronic workflows. Our smart accessories wirelessly transfer data from balances and reagents / chemicals to save you time and reduce errors.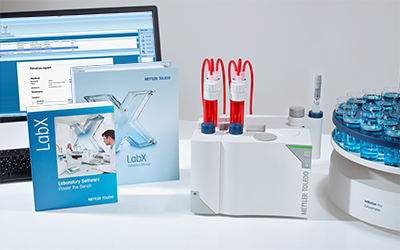 Solid Compliance
Meet compliance and data integrity standards easily and efficiently with central user management, electronic signatures and an audit trail. Full compliance support for 21 CFR part 11 and EU Annex 11 with the LabX™ software.
Free Application Downloads
More than 1000 ready-made titration applications are available for download. These proven and well-tested titration applications ensure you quickly achieve accurate results. Read more
Explore our Services - Tailored to Fit your Equipment
We support and service your measurement equipment through its entire lifecycle, from installation to preventive maintenance and calibration to equipment repair.