Because weighing applications are an essential element of the production process, they are often the focus of auditors.
The white paper, Validation of Weighing Processes, explains what should be considered for the validation of weighing processes and how METTLER TOLEDO can support you in ensuring worry-free audits, including:
What to consider during process design
How to carry out efficient weighing processes validation
How to ensure continuous weighing process verification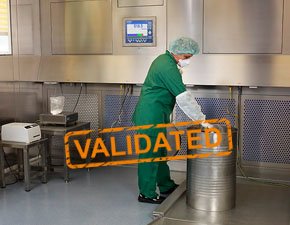 3 Steps of Process Validation
Especially when dealing with sensitive materials, process verification is a critical step to ensure consistent quality. In fact, process validation is a legally enforceable requirement in the US and EU and well as many other countries that produce pharmaceuticals.
 
These guidelines can be broken down into three stages:
Process Design: Identification of critical process attributes and parameters  
Process Qualification: Evaluation of the design to confirm reproducibility and consistent quality
Continuous Process Verification: Carried out during routine production to ensure the process remains under control  
Why GWP® Recommendations?
Typical manufacturing facilities operate with hundreds of machines, and scales are only part of the solution – making expert level understanding of weighing difficult to achieve. For this reason METTLER TOLEDO provides both GWP® Recommendation and GWP® Verification.
GWP® or Good Weighing Practice® principles are designed and executed by our leading metrology experts to help ease your scale solution selection and implementation. This scientific methodology and risk assessment ensures stable product quality throughout the manufacturing process lifecycle.
Allow our experts to support you during the design, installation, testing and regular use of your equipment.
Watch the video for an overview then download the white paper! 
What is Process Validation?
Process validation is a legally enforceable requirement in the U.S. and the European Union, as well as many other countries where drugs are produced. It is defined as a series of activities that establish scientific evidence that a process is capable of consistently delivering high-quality product.
What does GMP say about weighing?
"Weighing and measuring devices should be of suitable accuracy for the intended use." (ICH Q7A GMP, Sec. 8.1)
"Balances and measuring equipment of an appropriate range and precision should be available for production and control operations." (Eudralex Volume 4, Sec. 3.40
What is a Safe Weighing Range?
The safe weighing range of a specific instrument is the range in which the user fulfills both the weighing tolerance requirement and adheres to the required safety factor. 
What is GWP®?
Good Weighing Practice™ (GWP) is based on scientific methodology to help you select the scale that meets your accuracy needs. The resulting documentation provides evidence that you have selected the device that meets your exact process requirements.