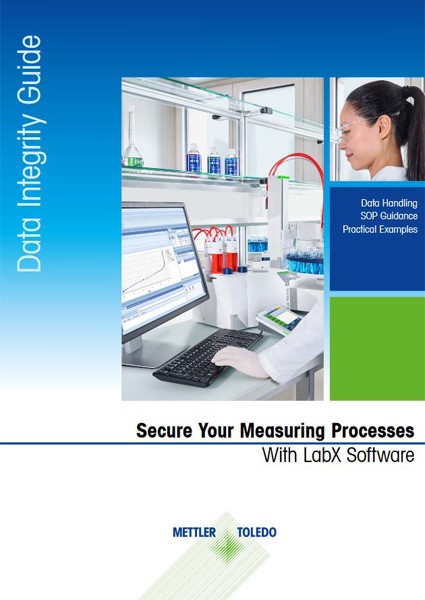 The Laboratory Data Integrity Guide illustrates safe ways to attain data integrity, with examples of analytical workflows and discussion of where data integrity might be at risk. Secure your measuring processes: learn more about data handling, SOP guidance and achieving data integrity.
How to Avoid FDA Warning Letters
Lack of data integrity is the main reason cited from warning letters issued by the US Food and Drug Administration (FDA) sent to companies. Most often, the issue is incomplete data, which is preventable with the right solutions. For laboratories seeking compliance with GLP, GMP and GAMP regulations, it is important to have records or documented evidence of all relevant analyses that are easily accessible for audits. Designing and implementing a complete data-governance strategy will help keep track of results and comply with audits.

An Enhanced Strategy for Data Integrity
Data governance includes four components – data integrity, data traceability, data security and data quality.
Data Integrity – data is complete, consistent, and accurate
Data Traceability – data is tracked throughout its lifecycle
Data Security – data is secure from loss, alteration, or theft
Data Quality – data is derived from instruments appropriately calibrated
Data integrity is one component of a comprehensive data-management strategy to help organizations more easily meet all regulations and compliance standards.

Data Management with One Software
To ensure careful, accurate and complete data records that are archived and managed compliantly, the most effective solution is a ready-made, configurable software package the drives workflow SOPs directly through instruments. METTLER TOLEDO's LabX™ or STARe offer automatic, integrated instrument management and data capture functionalities that improve efficiency of the lab, as well as the audit process.