Analytical Transmitters
High-Performance Transmitters for Reliable In-Line Analytics
Analytical transmitters are the component within a measurement system that communicates displayed measurements to a user or higher level control system. METTLER TOLEDO provides analytical transmitters for a wide range of analytics, including pH/ORP, oxygen, dissolved carbon dioxide and conductivity or resistivity. Our high-performance analytical transmitters offer compatibility with traditional analog sensors and digital sensors with Intelligent Sensor Management (ISM).
Voeg 1 of 2 andere producten toe om te vergelijken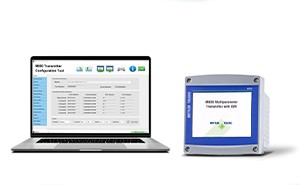 Multi-Parameter Transmitters
Most METTLER TOLEDO transmitters are multivariable transmitters. This reduces inventory and installation complexity by allowing the use of the same model transmitter for different measurements.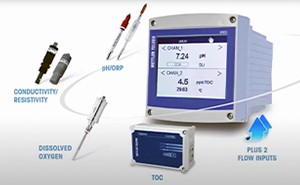 In-Line Transmitters for a Wide Range of Analytics
Analytical transmitters integrate with sensors for pH, ORP (redox), dissolved oxygen (DO), resistivity, total organic carbon (TOC), dissolved ozone, CO2, oxygen, ozone, conductivity and turbidity.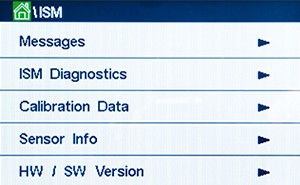 Visualize Predictive Diagnostics with ISM
These analyzer transmitters provide visualization of key predictive diagnostics from ISM digital sensors. iMonitor on these analytical transmitters shows sensor lifetime and calibration needs.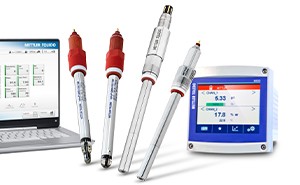 Multi-Channel Measurement from One Analyzer Transmitter
Select analytical transmitters can also measure multiple sensors at the same time. These mulit-channel transmitters allow you to use a single transmitter when multiple measurements are needed.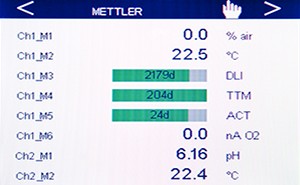 Integrate into Higher Level Control Systems
Analytical transmitters can be integrated into multi-channel controllers and your process control systems via HART, Ethernet/IP, Profinet, Foundation Fieldbus or Profinet PA for process management.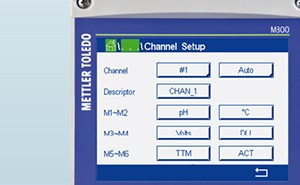 Online Transmitters for Process and Water Applications
When online measurement is critical, METTLER TOLEDO analytical transmitters are a powerful tool. These in-line transmitters integrate critical process and water analytics with your control system.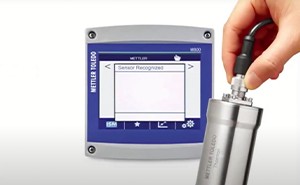 Designed for Your Application Needs
METTLER TOLEDO analytical transmitters are designed to fit your application. From hygienic areas to corrosive chemical production, these transmitters are designed to withstand your environment.
Ontdek onze services – geheel afgestemd op uw apparatuur
Wij ondersteunen en onderhouden uw meetapparatuur gedurende het gehele productleven, van installatie tot preventief onderhoud en van kalibratie tot reparatie.
FAQs - Analytical Transmitters