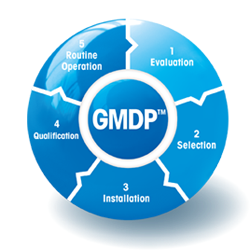 GMDP™ – 5 Steps to Excellence
For all 5 major steps of Good Melting and Dropping Practice™ METTLER TOLEDO offers comprehensive support, so that you invest in suitable equipment and services. Minimizing your risk will improve your performance.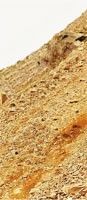 Risk-free measurement of melting and dropping point
GMDP Risk Check
What is your risk in melting or dropping/softening point measurement?
Different factors can affect melting and dropping/softening point tests. Take 5 minutes to answer a few questions to estimate the reliability of your melting and dropping/softening point results.
GMDP™ makes sure that the right equipment is used in a suitable environment by appropriately trained operators. Required by melting point determination and especially in dropping and softening point tests the strict adherence to international standards such as Pharmacopeias, ASTM, ISO or IP is imperative to achieve consistent and comparable results.  GMDP reduces the risks associated with melting and dropping point analysis and facilitates:
Compliance with regulations
Preservation of the accuracy and precision of results
Increased productivity and reduced costs
Professional qualification and training


5 Step Program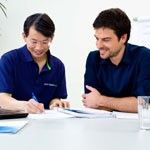 Step 1 - Evaluation
Based on a thorough analysis of sample properties and standards that determine the respective analytical standard operating procedure GMDP compiles a recommendation for the most suitable analytical instrument solution. Secure the first few steps on the right path by using our professional consulting services and documentation of your requirements.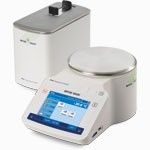 Step 2 - Selection
Once the actual and future needs have been clearly identified, the best suitable analytical system can be selected. This includes not only the measuring instrument, but also software if required.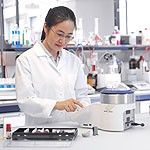 Step 3 - Installation
Skilled members of the service team execute the installation of the instrument. GMDP ensures that this process is efficiently processed according to comprehensive and well-established procedures.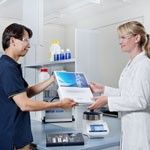 Step 4 - Qualification
After installation, the system has to be qualified for the operations it needs to fulfill. Professional commissioning and qualification of the analytical instrument is required. These activities need to be documented in a way that's easy to understand and traceable. GMDP especially focuses on practical training in order to eliminate one of the major error sources in melting and dropping/softening point determination: the sample preparation.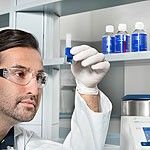 Step 5 - Routine Operation
In order to ensure measurement accuracy and reliability GMDP recommends periodic preventive maintenance visits performed and documented according to application specific SOPs. Beyond that GMDP provides professional training documentation in order to establish and to maintain the training level concerning correct execution of the complete analytical workflow of the personnel that operates the instrument.