pH Software and Automation
Increase the Efficiency and Security of Your pH Workflow
pH software and automation are upgrade options that enhance the functionality of your pH meter by increasing the efficiency and security of the pH measurement workflow. Connected to a SevenExcellence™ pH meter, the LabX™ pH software increases data security and supports compliance with stringent regulatory requirements, such as 21 CFR Part 11. By further adding the InMotion™ autosampler, this comprehensive solution enables fully automated measurement of over 300 samples. Such a system maximizes throughput by simplifying workflows to meet your productivity goals.
Add 1 or 2 more products to compare
Advantages of METTLER TOLEDO's pH Software and Automation
Comply with Regulatory Requirements
LabX™ pH software fully supports requirements of regulatory standards such as FDA 21 CFR Part 11 in pH measurements. Additional LabX features include user management, electronic signatures, and a secure release process for methods and reports.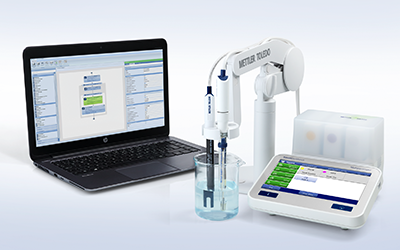 Optimize the Workflow
LabX™ supports efficiency in the laboratory with features such as a method editor. This easy-to-use drag and drop software ensures operators perform every workflow step so that analyses produce accurate, repeatable results.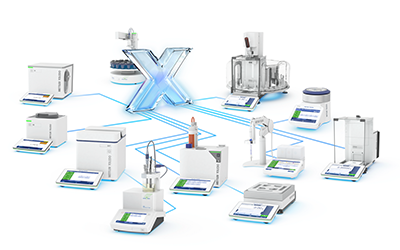 Connect to Various Instruments
LabX™ pH software enables you to seamlessly combine METTLER TOLEDO's Excellence Line instruments. Benefit from unified processes and easy system maintenance with smooth integration into other systems, as well as reduced training and validation efforts.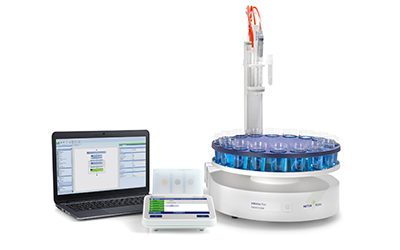 Maximize Productivity
Designed to expand throughput in minimal space, InMotion™ autosamplers increase productivity without sacrificing laboratory bench space. The innovative robotic arms of the Pro and Max series is placed over the sample tray, optimizing space.
Customize the Measurement Process
The InMotion™ has intuitive and flexible programming that allows for tailored workflows for your samples. Use the PowerShower™ and conditioning sequences for effective cleaning and maintenance of sensors.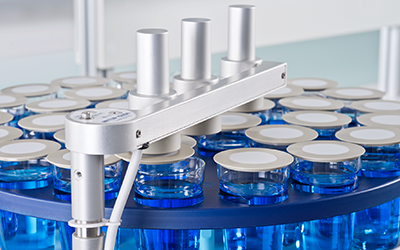 Protect Samples and Operator
Use the InMotion™ CoverUp lid's handling system to protect the samples from ambient impacts and the operator from hazardous and odiferous samples and reagents. The lid is removed automatically just before the analysis and placed back on the sample beaker directly afterwards.
EasyDirect for Standalone Meters
Simplify data management with EasyDirect™ pH PC software. Collect data, generate reports and plots, export to a PC, or print on a network printer. 45-days free trial: Read more
Explore Our Services - Tailored to Fit Your Equipment
We support and service your measurement equipment through its entire life-cycle, from installation to preventive maintenance and calibration to equipment repair.