2-/4-Electrode Conductivity Sensors
Versatile sensors for accurate chemical concentration control.
2-/4-Electrode Conductivity Sensors

METTLER TOLEDO "premium line" 2- and 4-electrode probes for industrial conductivity measurement, provide the highest degree of safety during CIP and SIP processes. These sensors are specially designed and ruggedly built to withstand most rigorous cleaning procedures.
These robust sensors are also highly suitable for applications in the chemical industry and in the treatment of industrial wastewater.
Products and Specs
Products and Specs
Filter:
Set filter
Clear All
Design
Segment /Application
Meas. Range / Transmitter
Services
Explore our Services - Tailored to Fit your needs
We support and service your instruments through its entire life-cycle, from installation to preventive maintenance and calibration to equipment repair.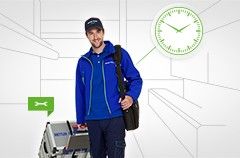 Compliance
Calibration & Quality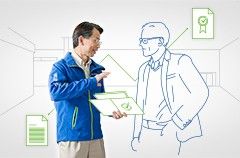 Expertise
Training & Consulting