Liquidator Adjustment Post LIQ-AP-20
High Throughput Pipetting.
Adjustment posts for setting height for high-throughput microtiter plate workflow applications using Liquidator™ 96 with 0.5 - 20 μL volume range, 4 posts per pack (LIQ-AP-20)
Adjust the pipetting height in a snap
Height adjustment posts are used to quickly adjust the position of the pipetting head.
Save critical assays
Benefit many assays requiring liquid dispense from a precise height.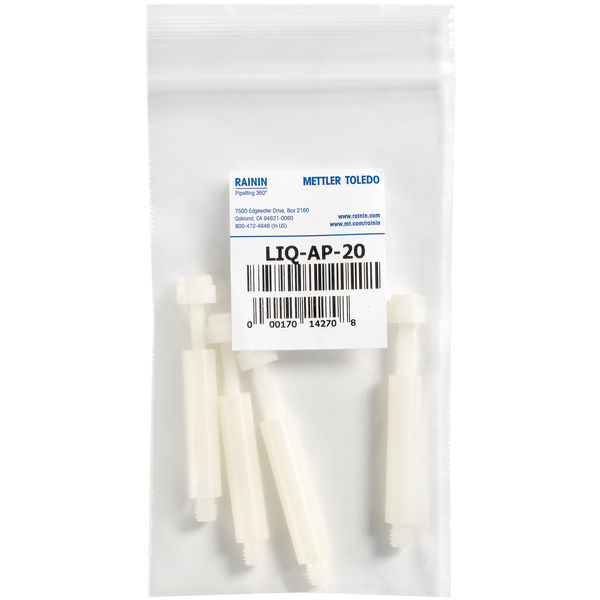 Simultaneous 96-Well Manual Pipetting
Faster Than Many Robots

High-Throughput Pipettors pipetting system is a powerful personal research tool for all laboratories. Accurate and efficient, High-Throughput Pipettors is designed to maximize workflow, without the need for complicated programming or dedicated technician time. Incredibly fast, High-Throughput Pipettors adds outstanding quality features to high throughput pipetting, with many applications.

High throughput Solutions
More about complete benchtop pipettor solution
Specifications - Liquidator Adjustment Post LIQ-AP-20
| | |
| --- | --- |
| Amount/Quantity | 4 |
| Material Number(s) | 17014270 |