Melting Point and Dropping Point
Automatic melting point and dropping point determination
Melting Point and Dropping Point

METTLER TOLEDO offers a comprehensive array of simple to use Melting Point and Dropping Point instruments, to quickly and reliably determin...


METTLER TOLEDO offers a comprehensive array of simple to use Melting Point and Dropping Point instruments, to quickly and reliably determine thermal data. Using optical and calorimetric methods, the instruments measure materials' physical properties and phase changes.

The whole measuring process is recorded on a high resolution video, allowing unattended measurements. The video can be replayed on the instrument at anytime, to verify the measurement integrity.

Excellence Melting Point Systems
The innovative melting point systems of the MP55, MP70, MP80 and MP90 determine the melting range, boiling point, slip melting point and cloud point, simply and efficiently. Color changes, the transparency point and the decomposition temperature can also be investigated. An unbeatable measurement principle and norm conformity assures exact and reliable results.

Excellence Dropping Point Systems
The innovative METTLER TOLEDO dropping point systems determine dropping and softening points of pitch, asphalt, polymers, resins, waxes and many more materials with full automatic operation and for 2 samples simultaneously. Standard compliant cups and measurement methods guarantee comparable results.

Melting Point and Dropping Point Knowledge Materials
To characterize or identify a substance or substance mixture, its physical properties, such as melting point, boiling point, cloud point, slip melting point, dropping point, or softening point can be studied. Browse our knowledge materials to learn more about how measuring one or more of these properties can help you in your quality control processes and more.
| | | | |
| --- | --- | --- | --- |
| | | | |
| | | | |
| The versatile solution for measurement of melting point, melting range, boiling point, slip melting point and cloud point. | Get maximum insight with the innovative Dropping Point Systems. Determine the dropping and softening point very accurately. | LabX™ software for Excellence Melting Point Systems conveniently manages measurement results, offers full support to comply with the 21 CFR 11 regulations, enables a smooth and seamless LIMS/SAP integ... | Certified melting point reference standards provide an efficient way to verify the instrument's temperature accuracy over a wide temperature range. |
| | | | |
Services
Explore our Services - Tailored to Fit your Equipment
We support and service your measurement equipment through its entire lifecycle, from installation to preventive maintenance and calibration to equipment repair.
LabX® Software

LabX® Software
LabX® Software, our laboratory management software for analytical instruments and balances, powers your Excellence Melting Point Systems with automatic data handling, high process security, and full SOP user guidance.
• One software for many instruments
• Full step-by-step user guidance
• Integrate LabX system to other lab systems

LabX for Melting Point Excellence
LabX software enables rock solid melting point quality control by providing a comprehensive result overview, video storage and automatic result assessment. Re-analyze melting point curves, organize comprehensive sample lists and generate customized reports all while fully supporting your regulatory needs.
Applications
How to Use Search

To find your application use the filters for Industry, Sample or use Full Text Search. Any combination of filter and full text search is possible. Note that the full text search yields only matches that include the exact word sequence of your query. Results will be shown according to each Analytical Chemistry technology from METTLER TOLEDO products.
Need Help?
For more help, please click here.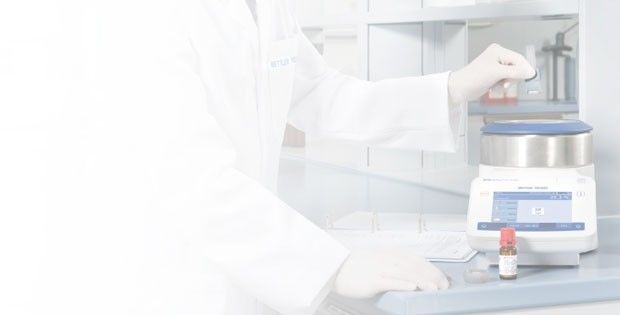 Find Your Application
The application chemists of the METTLER TOLEDO Analytical Chemistry market support group have prepared more than 1000 of ready-made analytical chemistry applications for use with the wide range of METTLER TOLEDO instruments. These proven and well-tested applications will help you to get accurate results quickly. The on-line search engine allows you to search through the database and find the application that suits best to your needs.

Apr 16, 2020
Apr 30, 2020
May 07, 2020