Mass Calibration
Expertise and Accreditation
Please contact us to receive full information about weights calibration, MCL & Mass Calibration Setup.
Get the best out of your equipment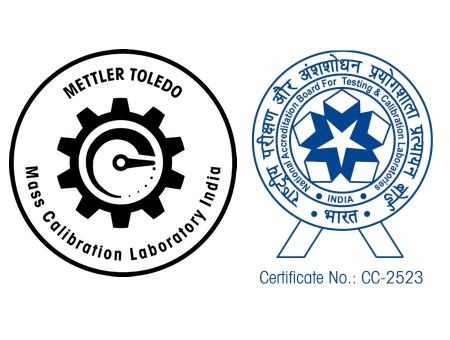 Accuracy and tracebility with ISO norm
METTLER TOLEDO is the world's leading manufacturer of weighing instruments and significant supplier of weights, weights sets and related weight calibration services.
Accurately calibrated weights are at the base of accurate weighing results. Balances should always be checked with reference weights you can rely on and trust. At our accredited Mass Calibration Laboratory, we calibrate, adjust and document the results in a calibration certificate. The Calibration Services cover the reporting of convention mass, expanded uncertainty and traceability in accordance with ISO/IEC 17025:2005 requirements.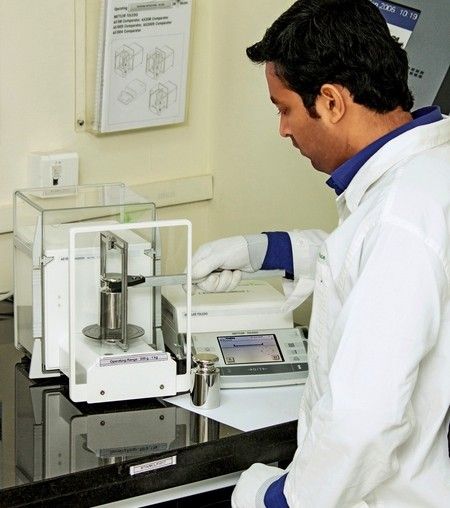 Traceable weights translate into trustworthy results
Traceability is defined in the International Vocabulary of Basic and General Terms in Metrology (ISO, 2008) as the "property of a measurement whereby the result can be related to a reference, through a documented unbroken chain of calibrations, each contributing to the measurement uncertainty."
All of METTLER TOLEDO's calibration laboratories for weights are accredited to ISO/IEC17025 and arrange for the following to ensure traceability of calibrated weights:
Measurement uncertainty, assigned to each calibration, and clearly stated on the calibration certificates for weights
Documentation, a calibration certificate, showing all results including uncertainties and other information required by the standard ISO/IEC 17025
Competence, demonstrated by actively participating in proficiency testing in cooperation with industry and government partners
All weight references are metro logically traceable to SI unit of mass Recalibrations of primary, working and check standards at appropriate intervals, which insures their accuracy and traceability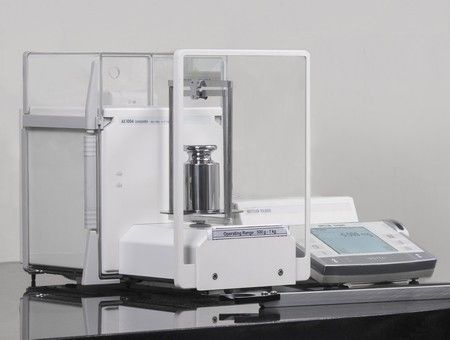 Global competence - the only company in the world with a global network of 13 mass laboratories
Network allows competence testing among own mass laboratories and with other partners in the industry
Global leader in manufacturing state-of-the-art mass comparators, which are used in our mass laboratories
All accredited mass laboratories meet or exceed ISO/IEC 17025, FDA, GMP, and requirements of nuclear industry
Dense network ensures short turnaround time for weight recalibration
Mass Calibration Software
Mass calibration is a demanding and complex process in which data security and quality must be at the highest possible level while remaining compliant with sometimes differing worldwide and local norms and regulations to satisfy all industry demands. With the new MC Link mass calibration software SPG Metrology offers a solution fulfilling all market requirements and covering the full mass calibration process, from the incoming of the weights and its related administration to the printing of the calibration certificates whilst covering the requirements of regulations such as OIML R111, NISTIR, 6969, NAVLab, JJG 99, DAKKs, ISO 17025 and more.
Please contact us to receive full information about weights calibration, MCL & Mass Calibration Setup.
Get the best out of your equipment