Micro-Analytical Balances
Microgram Readability and High Capacity
A micro-analytical balance is an extremely accurate weighing instrument with microgram readability and high capacity making it perfect for weighing very small samples directly into larger labware. This is made possible by a second inner draft shield that ensures a stable environment in the weighing chamber. METTLER TOLEDO XPR micro-analytical balances offer readability from 0.001 mg and capacity up to 52 g. With very low minimum weight values, you can make considerable material and cost savings.
Add 1 or 2 more products to compare
Advantages
Outstanding Weighing Performance
A second inner draft shield and active temperature control provide extraordinary weighing stability. Coupled with the superior weighing cell, small and precious samples can be weighed with a high degree of accuracy.
Right-First-Time Results
The integrated StatusLight™, LevelControl and GWP Approved work actively to ensure all the relevant conditions for correct weighing are met. Together with Tolerance Profiles, you can be sure your results are valid and meet your quality requirements.
Avoid Hidden Errors with StaticDetect™
XPR micro-analytical balances have the patented StaticDetect function that provides a warning when electrostatic charges are detected on samples and containers. To avoid weighing errors, the optional ionizer automatically eliminates charges in seconds.
Fast Workflows
Enjoy fast and efficient workflows thanks to automatic doors that open with the wave of a hand, the method library that provides fast access to stored tasks, and the hanging weighing pan that significantly reduces stabilization times, even in a fume cupboard.
Easy Data Handling
Stored weighing tasks can be quickly accessed in the method library. All results and task parameters are saved to the results notepad and can be transferred directly to a PC, thereby avoiding errors and eliminating manual transcription entirely.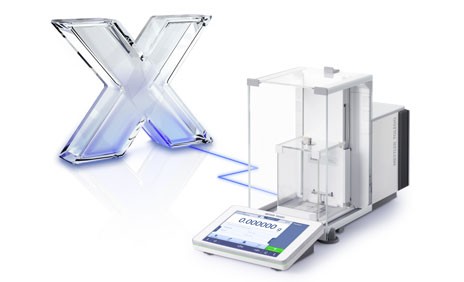 Effortless Data Integrity
As well as comprehensive data management capabilities, the addition of LabX™ offers onscreen user guidance, full traceability, and automatic audit-proof documentation. LabX also assists in compliance with 21 CFR part 11 and supports ALCOA+ data integrity requirements.
Safe and Easy Cleaning
The inner and outer draft shields, hanging weighing pan, and drip tray are easily dismantled in just a few seconds, without the need for any tools. All parts can be washed in an industrial dishwasher for even easier cleaning.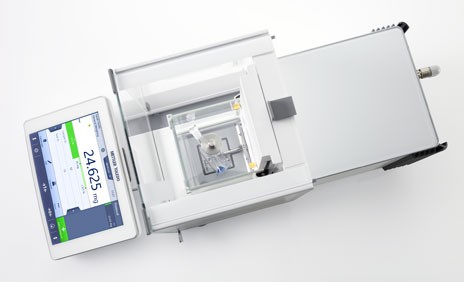 Small Footprint
XPR micro-analytical balances have a small footprint, saving valuable space on your workbench and making them perfect for use within a safety cabinet where space is at a premium.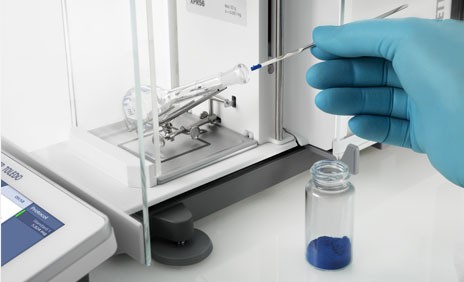 Avoid Sample Transfer
The high capacity enables direct dosing into containers, avoiding the back-weighing and recalculations associated with traditional sample transfer methods. You not only save time, but also do not waste any of your precious samples.
Economical Sample Usage
The extremely high accuracy and very low minimum weight make it possible to weigh exceptionally small samples, saving valuable materials and reducing costs.
Explore our Services - Tailored to Fit your Equipment
We support and service your measurement equipment through its entire life-cycle, from installation to preventive maintenance and calibration to equipment repair.