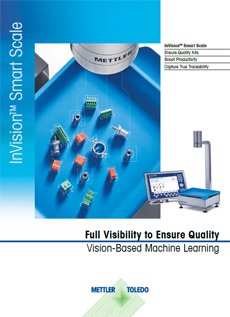 InVisionTM Smart Scale
The smart algorithms of InVisionTM combine weighing with visual recognition and picture capture for easy handling and error-free operation in picking and packing applications. The system directly connects to production and ERP systems for full data visibility and visual proof of successful order fulfillment.

Achieve 100% quality kits
Zero missing parts is a reality with InVisionTM as your second pair of eyes on every package. When you reduce the risk of human error in manual picking processes, you can achieve 100% quality kits and maximize customer satisfaction.
Boost productivity up to 30%
InVisionTM combines guided working steps and intuitive process verification with smart workstation design, leading to increased operator efficiency. See productivity improvements of up to 30% and get more out of your processes.
Benefit from true traceability
Benefit from automatic data and image capture with every kit, then send this information to your connected ERP or MES for simplified track-and-trace documentation.
InVisionTM Smart Scale