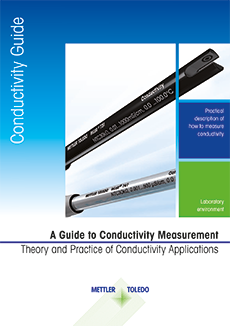 The main goal of this conductivity guide is to disseminate knowledge and understanding of this analytical technique, which will lead to more accurate and reliable results.
Measuring conductivity is an important analytical parameter. This guide explains the basics of conductivity measurement and covers all the key factors that influence the measurement, including possible sources of errors.
Our experts will guide through the following topics:
Introduction to conductivity
Theory, basic information, and definition
Code of best practice
Frequently asked questions
Glossary
Appendix (Temperature Correction Factors)
This guide helps build the essential concepts using step-by step tutorials, and guidelines. It also shares some good measuring practices related to performing calibration and conductivity measurements thus contributing towards improving the quality of results.
The conductivity guide helps build essential theoretical concepts in an easy-to-understand language. It also provides step-by-step instructions to perform reliable calibration and measurements.
Download the free Conductivity Measurement Theory Guide and learn the basics of correct and accurate conductivity measurements. Get smart tips and hints from our electrochemical experts for your daily work in the laboratory environment.