Data Communications
Integrate Weighing Data via your Plant Network into Higher Level Applications

Precise measurement
The accuracy of METTLER TOLEDO's measurements is supported by a wide variety of communication standards as simple as USB, RS232/485 or 4-20ma or more complex Industrial communication busses such as Profibus®, Ethernet/IP, DeviceNet® and ControlNet®. Ethernet binds many of our data/operator intensive counting, formulation and inventory control workstations to your network. It is just not the physical connection; our products provide you with the precise measurement and we give you the extra information you need to run you business/process. We also support communication of diagnostic information, helping your anticipate problems, identify changes made to the configurations and maximize asset utilization. METTLER TOLEDO strives to give you the traceability, transparency and accuracy you need by talking your language through many industrial standard interfaces.
Applications

More than weight information
We give you the traceability, transparency and accuracy you need by making data available through many industrial standard interfaces.

WeighSync DC Data Integration Software
Data can be collected in real time via an automatic print event by the terminal, a scheduled transmission of data, or on demand via a manual command,
Flexible Weighing Terminal Data Integration
Data Reporting
Scalable for Future Growth

Siemens Automation System Interface
Connectivity to Siemens Automation Devices
Measuring technologies with versatile connectivity to Siemens PLC Systems enables you to select the right terminal, or transmitter, for connection to a vast number of precision scales, weigh modules or sensors
Publications
White Papers

Weighing can significantly contribute to final product quality and must be considered as part of Quality by Design (QbD) processes in pharmaceutical m...
Related Products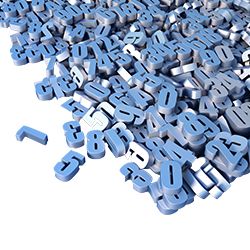 Reliable collection and monitoring of your production data ensures visibility and traceability of your weighing processes