BioClean Ultra Purity Standard
Rainin Pipette Tips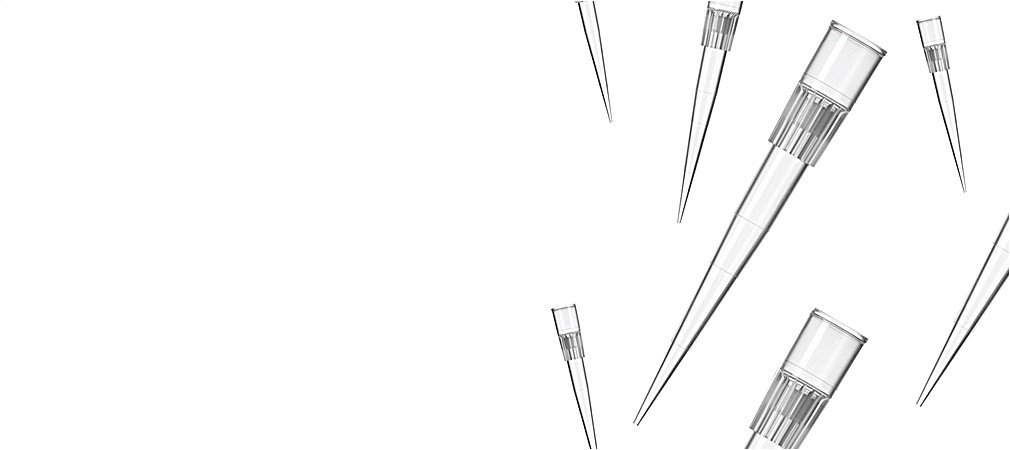 BioClean Ultra for zero interference
Rainin BioClean Ultra pipette tips are certified pure. BioClean Ultra certification offers absolute confidence in the integrity of your experiment and the fidelity of your data.
Tested to extreme detection levels for a long list of contaminants like RNase, DNase, pyrogens and more, BioClean Ultra pipette tips now also certify the absence of protein and protease – providing a secure foundation for proteomics research. And they are also inert, with no bioactive components.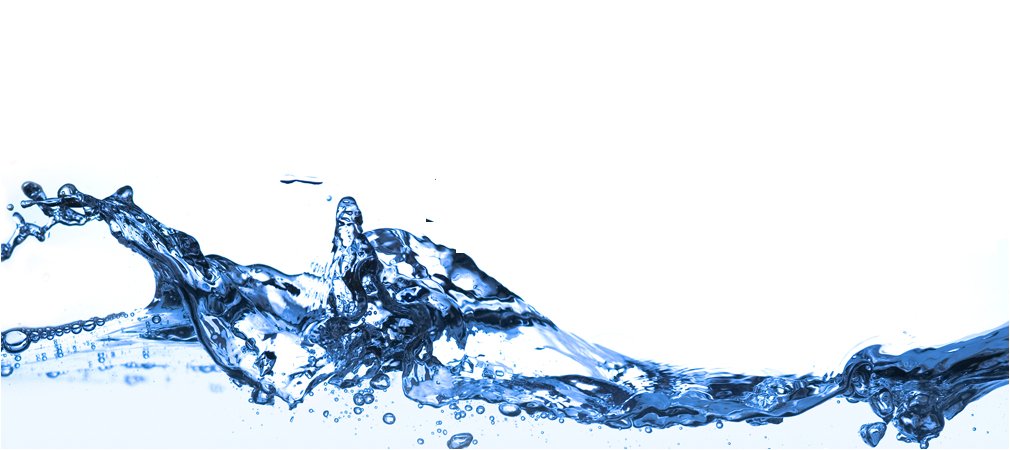 Exceptionally pure, no additives
Additives to virgin polypropylene, such as the detergent DiHEMDA and the releasing agent oleamide commonly used by some pipette tip manufacturers, can adversely affect biological reactions. Rainin BioClean Ultra tips are 100% free of these bioactive components and therefore do not interfere with results. Rainin uses pure virgin polypropylene resin in the form of CFR 21 certified pellets, free of any additives or dyes and extensively tested.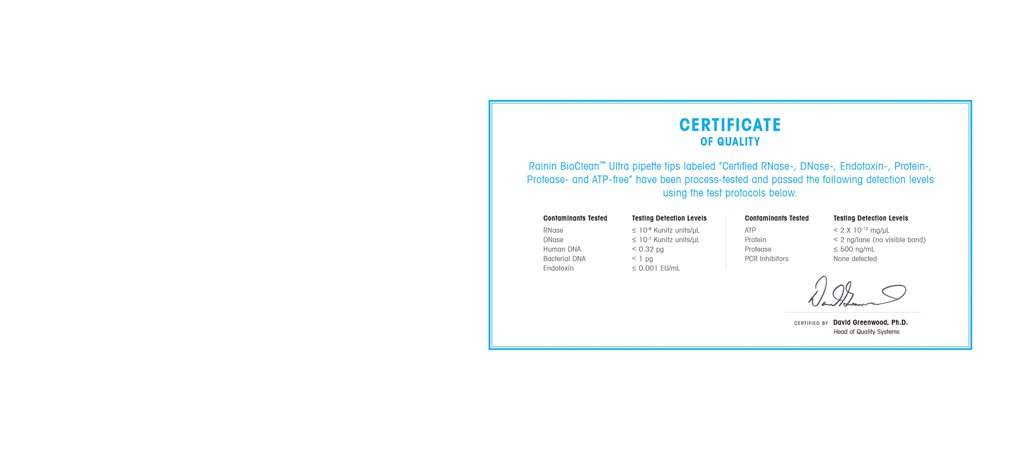 BioClean Ultra certification
Rainin fully certifies the absence of external contaminants in BioClean Ultra tip, including protein and protease to support proteomics research. Certificates are available for download at mt.com/rainin-certs and include detection level requirements and testing methods used.
| | |
| --- | --- |
| Contaminants Tested | Testing Detection Levels |
| RNase | ≤ 10-9 Kunitz units/μL |
| DNase | ≤ 10-7 Kunitz units/μL |
| Human DNA | < 0.32 pg |
| Bacterial DNA | < 1 pg |
| Endotoxins | < 0.001 EU/ml |
| ATP | < 2 x 10-12 mg/μL |
| Protein | < 2 ng/lane (no visible band) |
| Protease | < 500 ng/mL |
| PCR Inhibitors | None detected |
| Trace Materials | No trace materials |
| Trace Organics | No organic contaminants |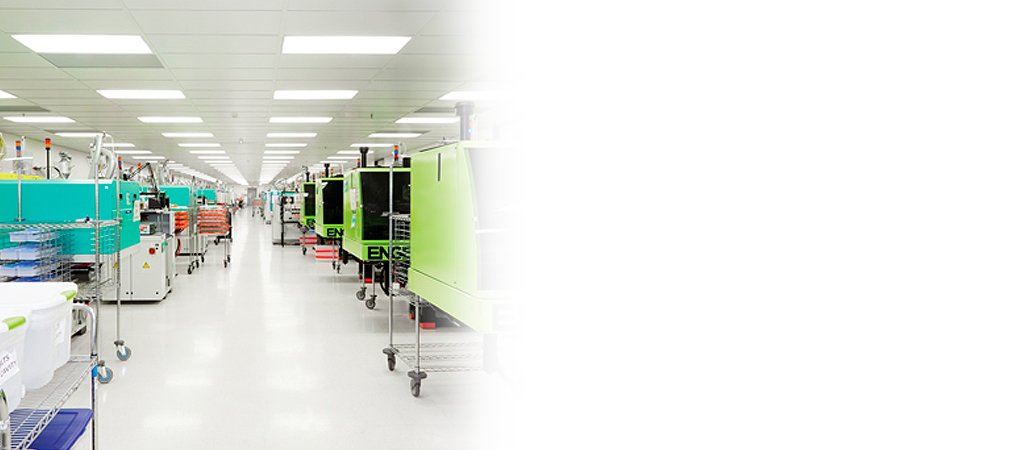 Clean Manufacturing and Packaging
Rainin manufactures tips in a Class 100,000 clean room. The fully automated material handling process feeds virgin polypropylene material directly to molding machines, avoiding any human contact. Strict conformance to ISO 9001 manufacturing procedures eliminates all external sources of contamination.