AutoRep Manual Pipette AR-S
Adjustable Repeating Pipettes.
AutoRep™ S manual repeater pipette, for use in aliquot range 2 μL-5 mL. Uses Rainin Encode™ or Brand® PD-Tip® syringes or compatible syringes from other manufacturers (AR-S)
Complete Flexibility and Versatility
Precise and accurate, the AutoRep S saves time and effort, speeding up long pipetting series.
Precisely speed up long pipetting series
Lightweight, ergonomic design virtually eliminates all forces that contribute to repetitive strain injuries experienced in multi-dispense pipetting.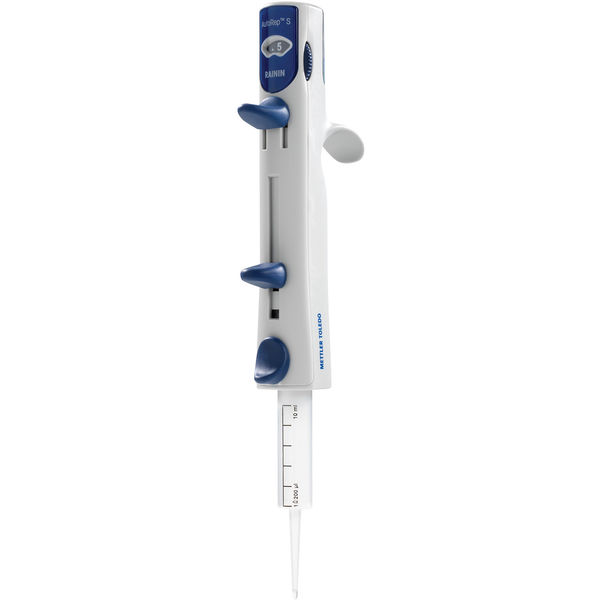 Specifications - AutoRep Manual Pipette AR-S
| | |
| --- | --- |
| Volume Range | 2 µL – 5 mL |
| Material Number(s) | 17013008 |
Volume Range:2 µL – 5 mLVolume Range:2 µL – 5 mL
Accessories
Consumables
AutoRep-E Plastic Syringe Tips
Repeater Pipette Accessories AutoRep-E