Integrated Pharmaceutical Checkweigher Solutions
Solutions for dynamic weighing & serialization applications in pharma production lines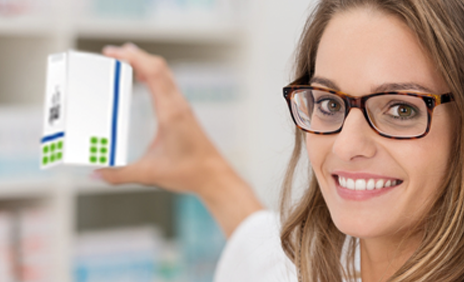 Safe Processes for Maximum Product Safety – Solutions for a Dynamic Industry
Tighter production tolerances and cost pressure while at the same time ensuring the safety of products and manufacturing processes require solutions to be neutrally balanced between productivity, OEE and reliability. Dynamic checkweighing, serialization and end-of-line solutions from METTLER TOLEDO ensure what is most important to your business – pharmaceutical process safety, transparency and fulfillment of cGMP requirements.
Pharmaceutical Checkweighing to Ensure Flawless and Complete Products
Pharmaceutical production lines employ checkweighers designed to provide highest weighing accuracy and repeatability. A checkweigher pushes manufacturing efficiencies and delivers real-time data on your process, product completeness and trends. Manufacturers can be sure that they are offering products which fully comply with cGMPs and regulations worldwide.
Sophisticated Solutions for Pharmaceutical Serialization Compliance
A modular checkweighing design allows printing, optical verification and tamper evident labelling equipment to be integrated into a compact checkweigher/serialization solution. The efficient printing of a unique series of digits, data matrix codes or barcodes provides Track & Trace capabilities to meet current and future legal requirements. Tamper-evident adhesive labels are applied for maximum product safety, consumer and brand protection.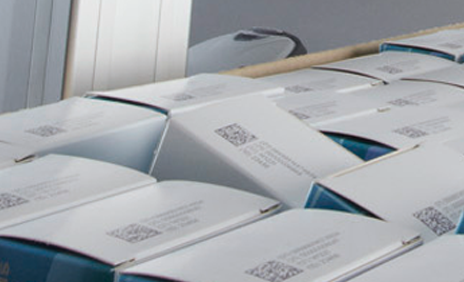 End-of-Line Completeness – Checking of Multipacks
Following the pharmaceutical production process the secondary and sometimes tertiary packaging of products needs to be checked for completeness, too. Again a checkweigher provides a checkpoint for 100% of cartons and boxes at the end of the packaging line.
Products and Specs
Documentation
Pharmaceutical Checkweigher Documentation
Checkweighing Guide

The Checkweighing Guide provides a comprehensive overview of how to use checkweighing technology as part of an effective quality assurance programme.
Brochures

ProdX allows you to connect and control your entire product inspection management process from a single point or from multiple remote locations, elimi...
Case Studies

The medium-sized pharmaceuticals company Krewel Meuselbach GmbH manufactures top-quality, affordable pharmaceuticals at its Eitorf sites in Germany....

A&Z Pharmaceutical has been a leading developer and manufacturer of premium nutritional supplements for more than 20 years. To protect the brand's int...
Services
Pharmaceutical Checkweigher Service Offerings
Explore our Services - Tailored to Fit your Equipment
We support and service your product inspection equipment through its entire lifecycle, from installation to preventive maintenance and calibration to equipment repair.

FAQs
What is a pharmaceutical checkweigher?
Pharmaceutical checkweighers are high precision inline weighing instruments designed for the unique challenges of a pharmaceutical production environment. These challenges include handling lightweight products which must be accurately weighed within higher tolerances than other industries. 
---
How can a checkweigher help to avoid recalls in the pharma industry?
Thanks to the high accuracy of our pharmaceutical checkweighers, they are able to detect the difference between a package with required documentation (i.e. the leaflet detailing proper use and health warnings, etc.) and a package without – meaning that recalls due to packaging missing such critical components are effectively prevented. 
---
How can a pharma checkweigher optimize the effectiveness of my production line?
METTLER TOLEDO checkweighers can prevent downstream issues in the production line due to improper product spacing by using product handling to ensure smooth transportation with the correct distance between products on the line. In addition, askew packaging that could otherwise cause a conveyor stop can be rejected by the checkweigher before they have the chance to cause a problem.
---
What contributions does a pharmaceutical checkweigher make towards overall process safety?
Having an effective and reliable product inspection system in place can reduce risks caused by defective products and help manufacturers improve process safety. The METTLER TOLEDO Process Safety Kit offers a variety of solutions to meet safety requirements with metal detectors, checkweighers and combination systems which integrate both technologies into a space-saving unit. These systems also provide product completeness checks, prevention of unauthorized alterations to inspection requirements, rejection counterchecking and secure reject bins for defective products. 
Related Content:
---
What makes METTLER TOLEDO the ideal solutions provider for pharmaceutical checkweighers?
For decades, METTLER TOELDO has worked hand in hand with major pharmaceutical manufacturers including Orthomol in order to continuously improve the mechanical and software functionalities of our systems to contribute to the overall process efficiency of pharmaceutical production lines. Our experience allows us to find solutions for the most intricate problems. Our modular solutions are future proof and our global service offering allows smooth implementation of any future changes that may be required. 
---