How One Company Cut Floor Scale Maintenance in Half
A global pharma manufacturer was spending too much time adjusting and maintaining its floor scales in order to meet very stringent accuracy requirements. Once they upgraded to PowerDeck™ floor scales with real-time diagnostics, they were able to reduce their maintenance work by almost half.
When previously using floor scales with analog load cells in their powder capsule formulation, multiple adjustments were necessary to ensure the level of accuracy and repeatability required by GMP. This led to costly downtime that affected the entire manufacturing process.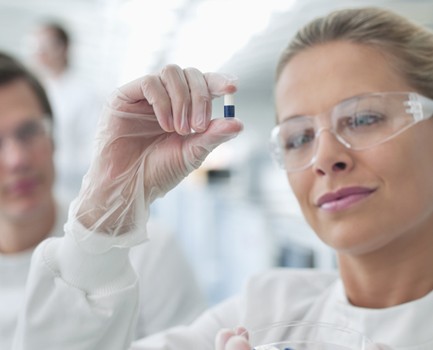 PowerDeck Floor Scale
Reducing Downtime, Enhancing Efficiency
In order to improve operational efficiency and reduce downtime, company management approached METTLER TOLEDO to upgrade their process. Once PowerDeckTM floor scales were implemented, maintenance time was cut by almost 50 percent. The quality manager said, "With PowerDeck, we achieve a high level of quality assurance with instant alerts that ensure our process is in control every step of the way."
Significant process improvements reported by the customer include:
Fewer adjustments for reduced downtime
The self-centering design of the Rocker-pin suspension retains floor-scale stability, increases accuracy, and requires fewer calibration and maintenance activities. This feature also enables higher repeatability.
Instant alerts and improved process visibility
Instant notification of incorrect container placement guides operators to avoid time-consuming and costly errors. Additionally, built-in alerts for debris, shock loading or temperature variations inform operators of process deviations in order to avoid scale damage.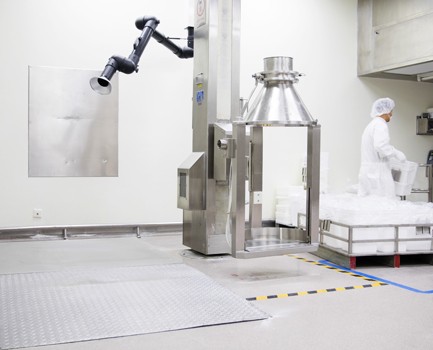 PowerDeck Floor Scale
Tighter tolerances that increase yields
PowerDeck offers increased accuracy when compared to analog scales. This allows for more accurate fill targets and tighter production tolerances, eliminating costly product giveaway and reducing the risk of out-of-specification batches.
Lower height and space saving
PowerDeck's low-profile design allows the maneuverability needed in formulation rooms when handling larger containers. The reduced height accommodates shorter ramps that save valuable floor space.
Now Approved for Hazardous Areas
PowerDeck floor scales with advanced operator guidance and diagnostics have been delivering on the promise of efficiency, versatility, and ensured quality to safe areas around the globe. Now, these smart features are also available in hazardous areas for Zone 2/22 and Division 2.