Get Your Weighing Up to Speed: SpeedWeighTM
Gain time back from every weighment. Let your scale automatically adjust readability according to the weight of goods to make your work steps faster and increase your throughput by up to 30 percent for significant productivity improvements.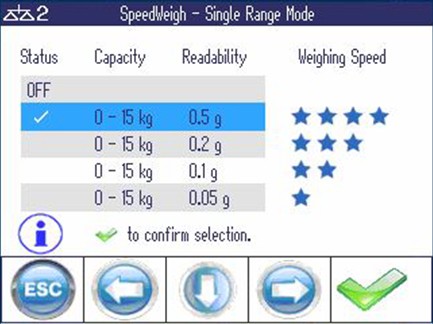 Optimize weigh speed
Increase Your Yield
The SpeedWeigh™ application for the ICS685 adjusts scale readability and environmental filter settings to fit the specific needs of whatever is being measured without having to enter the specific item on the scale menu. The weighing time saved accumulates to a significant throughput increase every day.
Optimize weigh speed
Optimize weigh speed
Improve Your Uptime
SpeedWeigh™ puts the power in your hands with an easily accessible filter-setting function. In tough manufacturing environments, conditions can change and damage weighing accuracy—for example, an average environment can change to one with strong vibrations or heavy traffic. Normally, this would require a visit from a service technician to adjust scale sensitivity. With SpeedWeighTM, you can adjust the scale setting as needed, avoiding costly downtime and improving productivity.
Optimize Your Weighing Process
Ensure your accuracy and tolerance requirements are met automatically while working at maximal speed. SpeedWeigh™ works synergystically with other applications such as ICS Formulation. In Anticipation Mode, SpeedWeigh™ extracts data such as target weight and process tolerance from ICS Formulation per ingredient and sets optimal readability on the fly.
Create Ergonomic Operations
Reduce operator fatigue up to 20 percent with optimum comfort and minimal stress during weighing. As they benefit from optimal readability, operators will experience shortened wait times for stable results. This can be especially important when manually processing heavy materials.
Make Logistics Easier
Reduced inventory, fewer article numbers and higher flexibility can be achieved simultaneously. A single scale can be set up to fit different needs and workplaces, eliminating complicated scale selection and inventory management in your supply chain.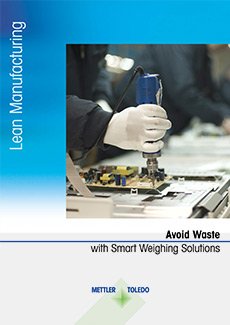 Support your lean initiatives with smart weighing devices. Reduce waste and improve process speed.