Weighing is typically the most accurate measuring method for dosing and inventory control of both solids and liquids. A Spanish system-integrator uses innovative weighing devices in a top-performing dosing system for one of their customers.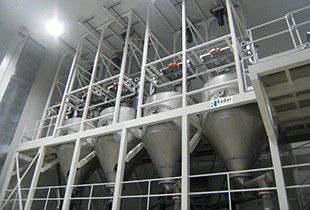 Hopper Weighing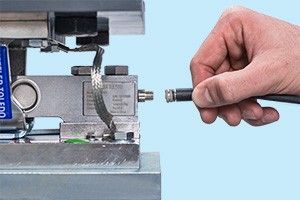 Hopper Weighing
Radar Process has more than 35 years of experience providing all-round solutions for the handling and processing of powder, granulated and liquid products for the food and chemical industry. They offer their customers turn-key development for projects ranging from basic to detailed engineering, machine manufacturing, automation, installation, start-up, training and technical support services.

Radar Process has experience using both volumetric and gravimetric measuring technology for their dosing systems. Over the years, they have observed that gravimetric weighing systems are superior in aspects such as accuracy, cleaning and protection against corrosive materials. Weighing is also more versatile when it comes to different tank and hopper shapes.
Truly Digital Load Cell Provides Superior Performance
Radar Process recently built a dosing system for a customer. Engineers decided to use new SWB605 PowerMount™ weigh modules with SLB615 POWERCELL® load cells that are fully digital.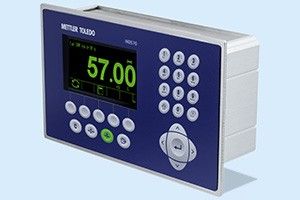 Hopper Weighing
Their integrated microprocessor provides highest accuracy by continually adapting to factors such as temperature, nonlinearity, hysteresis, voltage variation, and sensor creep. Plug-and-play load-cell connectors make them easy to install and connect to one another in a simple daisy-chain network without junction boxes. To learn more, please download our white paper that explains the advantages of SWB605 PowerMount over traditional analog weigh modules.
The new IND570 POWERCELL® in combination with SLB615 POWERCELL allows monitoring each individual load cell for predictive maintenance, if requested. Adjustable-speed filling control ensures fast, accurate dosing. Radar Process connected the IND570 via EtherNet/IP fieldbus to the PLC to control the entire work process.

Radar Process is pleased with METTLER TOLEDO weighing technology because of our comprehensive product range that offers simple but sophisticated solutions. They also appreciate the global availability of our service technicians and the wide acceptance of METTLER TOLEDO weighing equipment by their customers.