Pipette Tips LQS LTS 200µL S 960/10
Stacked high throughput tips.
Stacked tips, 200 μL max. volume, for liquid handling bench-top pipettor with LTSTM, pre-sterilized, 960 tips in 10 layers of 96 (LQS-200S)
Convenient: Save space and reduce waste
Save space and stay green with stacked 200 μL pre-sterilized high throughput tips
Reloadable rack. SBS footprint
The "base" rack is reloaded as tips are used, for fast throughput and space-saving.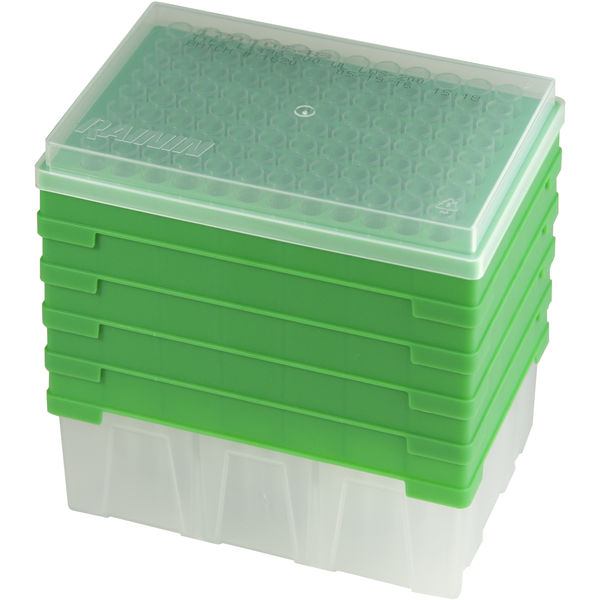 Simultaneous 96-Well Manual Pipetting
Faster Than Many Robots

High-Throughput Pipettors pipetting system is a powerful personal research tool for all laboratories. Accurate and efficient, High-Throughput Pipettors is designed to maximize workflow, without the need for complicated programming or dedicated technician time. Incredibly fast, High-Throughput Pipettors adds outstanding quality features to high throughput pipetting, with many applications.

High throughput Solutions
More about complete benchtop pipettor solution
Specifications - Pipette Tips LQS LTS 200µL S 960/10
| | |
| --- | --- |
| Tip Technology | LiteTouch System LTS |
| Volume Range | 5 µL – 200 µL |
| Volume | 200 µL |
| Filter | No |
| Sterilized | Yes |
| Maximum Volume | 200 µL |
| Amount/Quantity | 960 tips in 5 layers |
| Material Number(s) | 17010649 |