Pipetting Accessories
Convenience and security
Parts and Accessories
Protect your high-performance pipette investments with high quality Rainin accessories. From pipette storage options to practical reservoirs, these accessories help you to make the most out of your pipettes.
Filters
Protect your pipettes from corrosion and contamination with Rainin's filters: They fit inside the pipette shaft and thus prevent liquids from entering the shaft. Doesn't interfere with tip loading or operation. Two-way filters are used for the 5 ml and 10 ml shafts, an extra filter for 20 ml.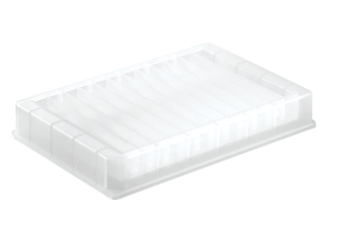 Reservoirs
Sterile, polypropylene reagent reservoirs for use with single and multichannel pipettes. The reservoirs are sturdy and stackable, with lid. Capacity at least 75 ml, with easy-to-read calibration marking.
Documentation
Brochures

This document provides an overview of how the XLS+ multichannel pipettes raise the bar on multichannel pipetting and performance.

An overview of the features and benefits of the XLS+ pipette family, including performance, comfort and control.