ShaftGard 10µL
Pipette tips prevent cross-contamination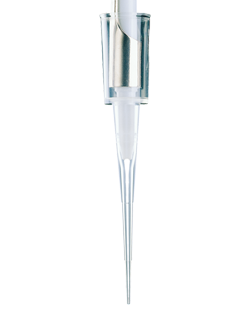 Complete Protection of Shaft and Tip Ejector
ShaftGard tips enclose the pipette's tip ejector and shaft, protecting it from accidental contamination and reducing the need to decontaminate or sterilize the shaft and tip ejector when working with biological, radioactive or other critical samples. ShaftGard tips are longer than standard micro-10 tips for easier access into microcentrifuge and PCR tubes. Use with 2 and 10 μL pipettes with universal, conical shafts.

ShaftGard tips are only available for universal-fit pipettes.

ShaftGard Tip Volume and Styles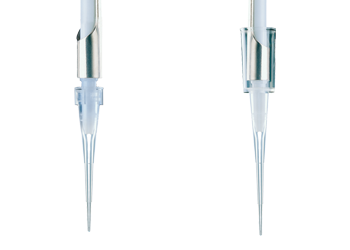 Reduce Pipette Contamination
ShaftGard tips reduce contamination of the pipette shaft and tip ejector. The tip encloses the tip ejector. The tip is ejected by pressing on the "shoulder" inside the tip – affording further protection against contamination.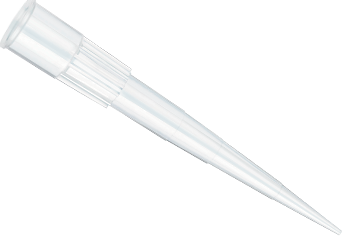 Rainin Certified
ShaftGard tips are guaranteed to produce accurate and precise measurements when used with Rainin pipettes and in accordance with their instruction manuals.

Rainin Certified ShaftGard tips meet or exceed minimum standards for:
Absence of flash
Absence of contamination
Surface smoothness and regularity
Delivery end geometry, dimensions and finish
Sealing integrity on EDP, Pipetman & Pipet-Plus pipettes
Pipetting accuracy (unconventional geometries lead to deviations)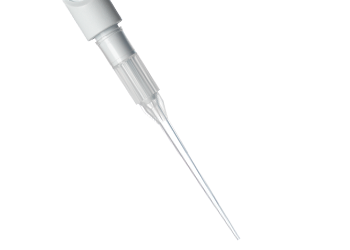 FinePoint
FinePoint tips taper to a fine orifice diameter. Their slender design, in combination with thin, flexible walls, creates an exceptionally supple tip that assists in sample touch-off. The narrow orifice aperture and thin wall surrounding the orifice provides minimal surface area for residual sample to adhere to during sample dispensing. FinePoint tips discharge completely for optimal pipetting accuracy.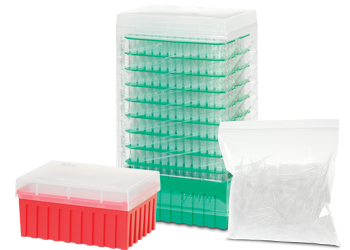 Many Sizes, Styles and Packaging Options
Rainin ShaftGard tips are available in many tip styles and sizes, for universal-fit pipettes. They come in a selection of packaging options such as racks, GreenPak, SpaceSaver and bulk.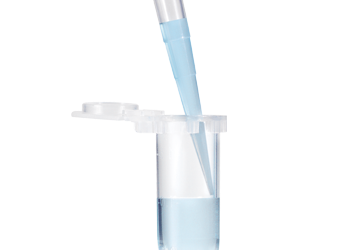 BioClean Quality
Every one of Rainin LR tips are rigorously tested and certified to be free of:
DNA
DNase
RNase
Pyrogen
ATP
PCR Inhibitors
Products and Specs
Pipette tip products and specifications
Documentation
Pipette tips technical documentation
Services
Pipette service and support
Expert Service – Tailored to Fit Your Pipetting Needs
METTLER TOLEDO supports and services your pipettes through their entire life-cycle, from good pipetting techniques to preventive maintenance and calibration to equipment repair.