Gel-Well Pipette Tips
Tips for SDS Page Gel and Narrow Polyacrylamide Gels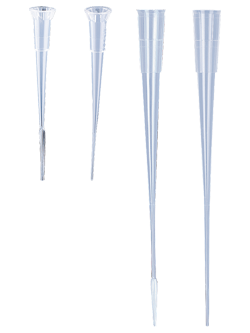 Great for Loading Gels in Thin Wells
Perfect for SDS Page Gels and Polyacrylamide Gels
Gel-Well™ tips are ideal for manipulating samples within exceptionally narrow polyacrylamide gels, such as (<1 mm) slab gels. The flexible, ultrathin microcapillary tip provides great precision for sample loading in applications such as DNA sequencing and protein electrophoresis.
Gel-Well tips are available in 10 µL and 250 µL volumes, with either flat or round ends. They are autoclavable (1 bar, 121°C, 15 minutes) and are certified to be DNase- and RNase-free. Gel-Well tips are available in special 200-tip racks and fit most universal-fit pipette models. Non-sterile only.

Rainin Gel-Well tips are available for universal-fit pipettes.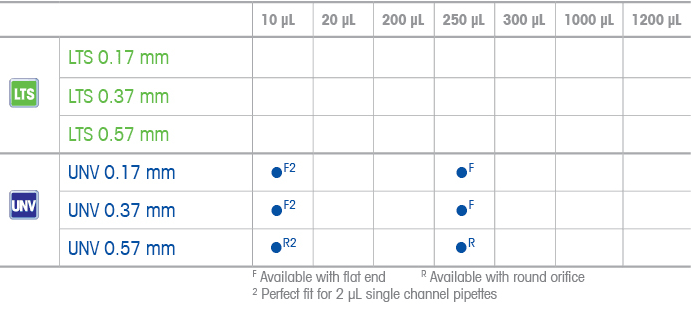 Gel-Well Tip Volumes and Styles
Flat or Round Orifice
The orifice end of the Gel-Well tip is tapered and sometimes flattened to create very narrow orifices, which are ideal all gel loading applications. Round orifice ends have an OD size of 0.57 mm; flat orifice ends are slightly narrower with an OD size of 0.17 mm or 0.37 mm.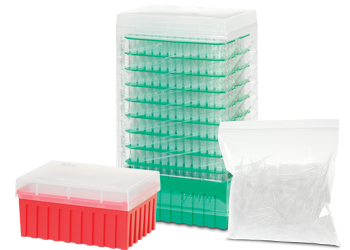 Many Sizes, Styles and Packaging Options
Rainin Gel-Well tips are available in many tip styles and sizes for universal-fit pipettes. They are available in racks with non-sterile, sterile and filtered options.
Products and Specs
Documentation
Pipette tips techincal documentation
Services
Pipette service and support
Expert Service – Tailored to Fit Your Pipetting Needs
METTLER TOLEDO supports and services your pipettes through their entire life-cycle, from good pipetting techniques to preventive maintenance and calibration to equipment repair.