SR-L300S
BioClean Tips in StableRak.
StableRak™ double-96-rack tips, 300 μL max. volume, for Rainin pipettes with LTS™ LiteTouch™, pre-sterilized, 768 tips in 4 racks of 192 (SR-L300S)
Individual High-Performance Racks
Very sturdy and easy to use, these double-96-well-format racks are designed for high-production environments.
BioClean - 100% Inert
Cleaner than sterile. All tips are proven to be BioClean: 100% free of DNA, DNAse, RNAse, ATP, Pyrogens, PCR inhibitors, additives and bioactive contaminants.
Flawless Performance
Perfect production and advanced design. No deformations, no cracks, no flashes - just perfect form.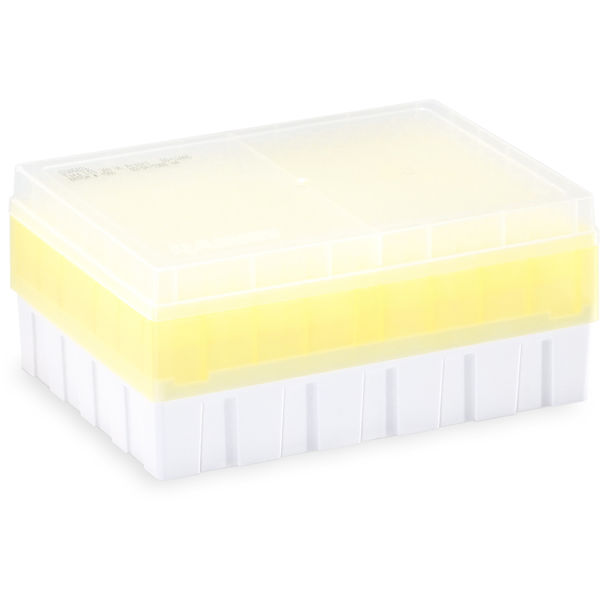 Specifications - Pipette Tips SR LTS 300µL S 768A/4
| | |
| --- | --- |
| Tip Technology | LiteTouch System LTS |
| Volume | 300 µL |
| Filter | No |
| Sterilized | Yes |
| Maximum Volume | 300 µL |
| Amount/Quantity | 768 tips in 4 racks |
| Pipette Manufacturer¦Type | Rainin¦E4XLS Adjustable Spacer M/C LTS Pipettes; Rainin¦E4XLS Multichannel LTS Pipette; Rainin¦E4XLS Single Channel LTS Pipettes; Rainin¦Pipet-Lite XLS Multichannel LTS Pipettes; Rainin¦Pipet-Lite XLS Single Channel LTS |
| Material Number(s) | 17005866 |